What is Kelp?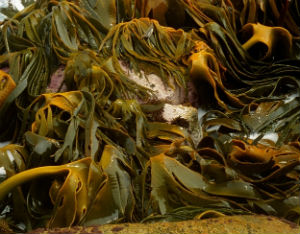 Kelp is a certain type of algae or seaweed which is commonly eaten in many Asian countries like China and Japan. Kelp is mainly found in kelp forests within the shallow bodies of salty water. It's considered to be a super food given the nutrients it has.
Kelp has many health benefits they include:
Vitamins Kelp has many vitamins especially vitamin B which is essential for the body's cellular metabolism and it provides your body with great energy. It contains vitamins E and Vitamin C which are great antioxidants and they promote blood vessel health.
Kelp contains minerals like calcium, magnesium, and boron which are necessary for building strong bones for your body and aids in normal muscle functioning.
Kelp just like many other seaweeds is quite rich in sodium-alginate which is effective in protecting your body from all radiation and also helps in removing it from the body. According to a study that was published in "Canadian Medical-Association-Journal," sodium-alginate which is derived from kelp, normally reduced the radioactive strontium-absorption in the body's intestines by between 50 percent and 80 percent. Sodium-alginate allows the calcium to be easily absorbed through the body's intestinal walls while at the same time binding the strontium, which is then excreted from your body.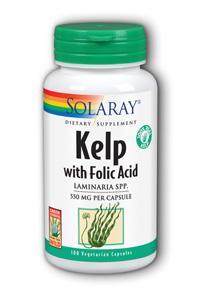 Kelp and Iodine
Kelp is also a natural source of Iodine which also helps in protecting the body against any radiation poisoning. Iodine is also of great importance to the thyroid, to the body's immune system, and also in female hormone-regulation. Iodine is quite essential to your body's healthy functioning of the thyroid glands. Kelp's high-levels of iodine normally help in regulating the thyroid hormones. An iodine deficiency can lead to goiter, or to the swelling of the thyroid. Iodine is the key element that is used to synthesize the thyroid-hormones thyroxine and the triiodothyronine.
Kelp serves as an anti-inflammatory supplement for the body. It contains fucoidan, which is a complex carbohydrate which is a great anti
inflammatory
References:
http://www.livestrong.com/article/354597-the-health-benefits-side-effects-of-kelp/
Read More