Curcumin is the yellow part usually found in curry spices. Ginger and turmeric are the most common sources of this beneficial natural chemical. Curcumin is an active ingredient said to possess anti-inflammatory and anti-cancer characteristics. It is also said to serve as an active enhancer in various body absorption processes. Above all these benefits, curcumin is found in its best form as BCM95 which is known to relieve pain. Here are reasons why BCM95 curcumin is believed to be the best natural pain reliever compared to normal curcumin extract.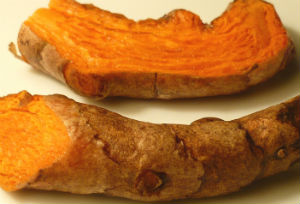 The standard curcumin's absorption rate into the body system is low. Therefore, clinical experts have performed extensive tests and increased the products effectiveness by up to 12% in order to get small amount into into the bloodstream and give the body pain relief at best environment. Curcumin has no toxic risks associated with it, even at high dosage levels. However, the product cost and compliance may be an issue to many users. Nevertheless, BCM-95 has been used successfully due to its ability to micronize and add essential oils as an ingredient. Tests carried out for comparison purpose have shown that BCM95 has 10 times absorption rate better and maintains blood condition at meaningful levels than standard curcumin.
BCM-95 has been clinically proven to support healthy response to inflammation. This is because it poses antioxidant benefits. Further more, it has been associated with other related functionality such as immune system improvement, oxidative stress prevention, naturally relieve in pain.
The improved form of curcumin contains amino acid DLPA that inhibits the breakdown of compounds known as enkephalins. The compounds are associated with good human mood and have positively sown to improve muscle pains due to extreme exercise or injury. The DLPA amino acid also contains mood elevating substances which act in the brain to facilitate the pain relief process.
BCM95 curcumin contains nattokinase. This is an enzyme extract from soy food that promotes blood flow. The result is that other curcumin ingredient will circulate and reach various body parts faster. It also helps achieve balanced fibrinogen levels in the body. Excessive fibrinogen may cause muscle stiffness or further pain.
Conclusion
An overview of the curcumin extract shows that it is effective and useful for solving most body related malfunctions. However, an improved version of the same, with the formula BCM95, is much more useful. Natural health experts have researched and proved that curcumin BCM95 will give the same advantages as normal curcumin extract, but efficiently. This is because, BCM95 has incorporated other useful natural ingredient that work hand in had with curcumin to give body the relaxation feeling and ease any present pains.
References
http://www.euromedicausa.com/uploads/product-literature-files/11-BCM-95-Brochure
https://examine.com/supplements/curcumin/
http://articles.mercola.com/sites/articles/archive/2011/01/31/curcumin-relieves-pain-and-inflammation-for-osteoarthritis-patients
https://evergreennutrition.com/got-pain-get-curcumin