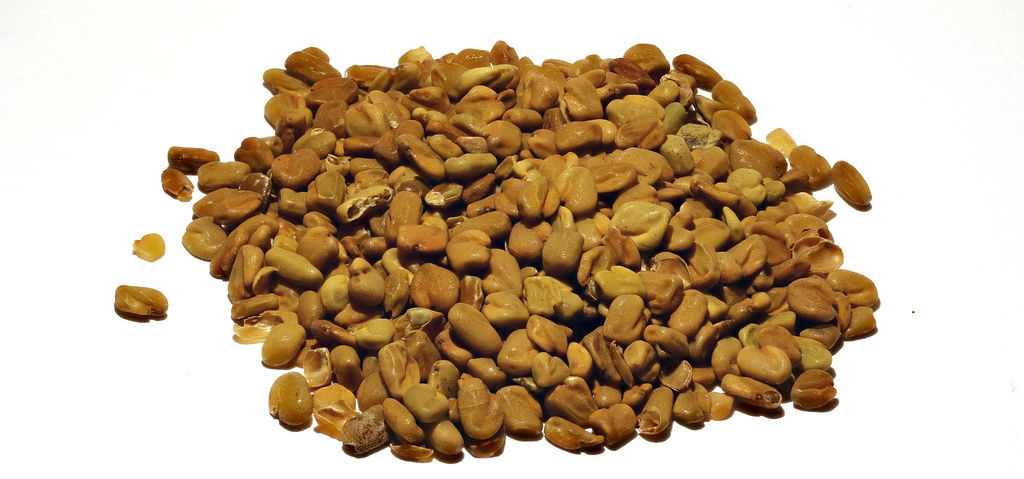 As men get older, many of them find their libido, energy, stamina, and strength seem to be gradually declining. All of these symptoms are associated with declines in testosterone; in most men, testosterone levels peak during late adolescence and early adulthood, and then very slowly decline by around 1% per year thereafter. Some men, for unknown reasons, experience more significant declines. Fenugreek is an herb that has been used for eons in Chinese and alternative medicine to treat a variety of conditions and it may be helpful for men suffering from the symptoms listed above.
Fenugreek
Fenugreek is a plant around two to three feet tall that produces pods that contain small round seeds. The seeds are harvested and dried and are the active part of the plant. They can be prepared in a variety of ways for consumption, such as cooked whole or ground into a powder, and they provide fiber, protein, iron, and several other minerals. In addition, when taken daily as a supplement, they can provide many beneficial effects for men as discussed below. For consumption as a supplement, the seeds are usually ground into a powder and they can be encapsulated or formed into compressed pills for ease of use. The most common suggested dose is 500 to 2000 mg per day for an average man, split into two or three doses to be taken before meals.
Fenugreek's effects
The primary effect of taking fenugreek supplements is to increase testosterone levels. As the levels of this hormone rise, many other effects occur in the body. For example, some studies have shown that weightlifters taking fenugreek have a 7% loss of body fat in comparison to weightlifters not using the herb. In addition, another study showed that men taking this herb had increased libido and sexual performance in comparison to before their use of the supplement. If taken consistently, most men notice increased energy and stamina, and they may also experience gains in muscle mass and strength.
Other effects
This supplement also seems to be helpful in regulating appetite and blood sugar control. When taken before meals, the users spontaneously reduced the amount of calories and fat they consumed during the meal, an effect that may be linked to the loss of body fat by weightlifters noted above. In addition, when taken before meals, persons affected by diabetes experienced lower blood sugar levels after the meal; while this may be a good thing, it also suggests that persons with diabetes should carefully monitor their blood sugar levels after starting to take this supplement in order to determine if their medications need adjustments. These effects (the reduced food intake and the effect on blood sugar) may be due to the high fiber content of this herb rather than to any specific compounds it contains.
In conclusion, fenugreek is a healthy addition to any man's lifestyle. It can boost libido, energy, and stamina, and may reduce body fat levels while increasing muscle mass.