The majority if not all toothpaste claim to fight cavity, whiten teeth, freshen breath, reduce dental sensitivity and above all, claim to be natural! It seems all too good to be true. The shocking truth is that majority of mass market toothpaste contain toxic ingredients. The best alternative is to use Baking soda and Salt Toothpaste. Continue reading to see why you need to avoid market toothpaste.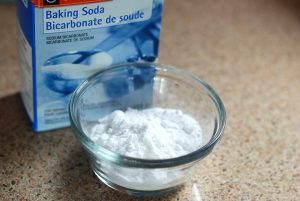 Toxins Used in Toothpaste
"Appearances are deceiving" applies to toothpaste as well. Don't get tempted by the different flavors toothpaste offer, there are hidden ingredients that you must avoid.
Sodium Fluoride. Instead of strengthening your teeth, Sodium Fluoride, which is found in rat poison and industrial pesticides, can kill an adult in no time if injected by 1/10 ounce of this poison.
Triclosan is classified as a pesticide by the United States Environmental Protection Agency due to its hazardous risks on humans and the environment. Still, you still find it in the ingredients of toothpaste.
Sodium Lauryl Sulfate is found in cleaning products and detergents. It leads to breathing problems, damages eyes, and causes skin irritations. It also stays in the body for up to five days.
DEA: Diethanolamine is categorized as a cancerous ingredient. It is found in various foam products. Repeated exposure to DEA increases the risk of liver and kidney cancer.
Why Choose Baking Soda and Salt Toothpaste
It is no surprise that baking soda has been used for over 150 years in cleaning teeth. Baking soda helps eliminate plaque builds up on teeth as well as it gives you a bright smile while taking care of your gums. Repetitive exposure to coffee, tea, and smoking causes plaque to accumulate which in return results in yellowish teeth and bad smell. Thus, using Baking soda and salt toothpaste gets rid of this build up and provide you with shiny, white teeth without compromising your health. In addition to that, sea water promotes the secretion of more saliva, the mouth-watering effect, which helps the body cleanse the mouth in a natural way.
In short, better sure than sorry. As there is an alternative, you don't have to compromise your health in order to temporarily get white teeth. Priority goes to well-being, and baking soda and salt toothpaste go hand in hand with your well-being.
Related Products