If you are experiencing digestion problems, you know that trying to find a good solution to your problems is a constant struggle. Using acidic products to help the problems associated with digestion and GERD can be the answer to your prayers. In many cases, low stomach acid may be the culprit to blame for all your side effects and discomfort. Stomach acid is a crucial part of people's immune and digestive systems as it dissolves the food in your stomach and prepares it for assimilation and for your body to extract the nutrients from your food. For digestion of proteins and amino acids, your stomach needs the proper levels of hydrochloric acid in its system to get the job done.
Does Betaine HCL Help With Digestion?
Betaine HCL is a supplement found naturally in many vegetables that may help with the issues and plagues caused by poor digestion in your body. These health supplements restore the right levels of acid in your stomach that you need in order to maintain and operate a proper, healthy digestive system and help your gastrointestinal tract stay clean and keep its acidity in balance.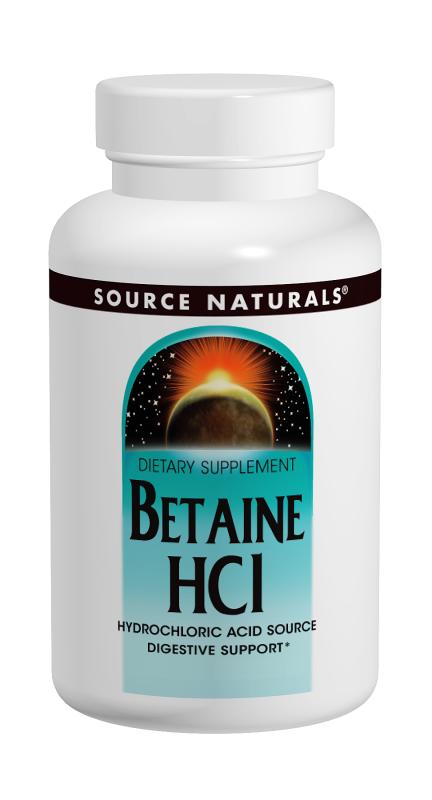 While this supplement seems a done deal for people suffering from indigestion, it is still important that anyone interested in using an herbal treatment should seek out the advice and guidance of a physician. Checking up with your regular physician before taking any new products or medicine is always something that you should do to make sure you're cleared and have the green light to start treatment.
You may be at risk for greater health adverse side effects from taking Betaine HCL if you are currently taking anti-inflammatory medicine, such as Tylenol or Advil. Taking this supplement is a powerful tool to help out your digestion and bring your system back to its normal way of functioning. Do a system of trial and error while trying out this supplement in order to determine your ideal dosage. Take the supplement on a full stomach in order to fully help your digestion to the best of your ability.
References
1. http://scdlifestyle.com/2012/03/how-to-supplement-with-betaine-hcl-for-low-stomach-acid/
2. http://www.globalhealingcenter.com/natural-health/betaine-hydrochloride/