Did you know that melatonin is a potent free radical scavenger? This means that it helps to protect the body from damage caused by harmful molecules called free radicals. Melatonin is produced naturally in the pineal gland, and is also found in high amounts in the gastrointestinal tract. It plays a role in many different bodily functions, including regulation of normal sleep/wake cycles, regulation of the immune system, and maintenance of a healthy gastrointestinal lining.
What is Melatonin
Melatonin is a hormone that is produced by the pineal gland in the brain. It is responsible for regulating the body's sleep-wake cycle. Levels of melatonin are highest at night, when it signals the body to prepare for sleep. The production of melatonin is stimulated by darkness and inhibited by light. For this reason, it is sometimes referred to as the "hormone of darkness." Melatonin supplements have been shown to be effective in treating a variety of sleep disorders, including insomnia and jet lag. In addition, they can be used to adjust the body's sleep-wake cycle to a new time zone.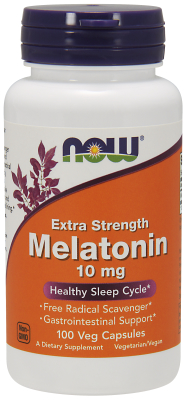 How does Melatonin work in the body
Regulate the body's sleep-wake cycle
Treat a variety of sleep disorders
 Used to adjust the body's sleep-wake cycle
 Reduce jet lag
The importance of sleep
Sleep is essential for good health and well-being. Getting enough quality sleep at the right times can help protect your mental health, physical health, quality of life, and safety. The benefits of sleep include: feeling rested and alert during the day, improved mood and decreased anxiety, sharper memory and better concentration, increased ability to fight infections and heal more quickly, better regulation of hormones that control appetite, improved blood pressure and heart health, improved libido, and reduced stress. In order to get a good night's sleep, establish a regular sleep schedule, create a soothing bedtime routine, avoid caffeine and alcohol before bedtime, exercise regularly, and avoid working or using electronic devices in bed. Creating healthy sleep habits can be an important step towards feeling your best.
Melatonin helps to regulate the body's sleep-wake cycle. The body's production of melatonin increases in the evening, making you feel sleepy. It decreases in the morning, making you feel more alert. Melatonin levels can also be affected by light exposure. For example, if you are exposed to bright light in the evening, your body will produce less melatonin, making it harder to fall asleep. Melatonin supplements can be used to adjust the body's sleep-wake cycle. They are often used to help people who work night shifts or have jet lag. Melatonin supplements are usually taken orally and are available over-the-counter.
Melatonin is a neurotransmitter
Neurotransmitters are chemicals that send signals between nerve cells in the brain. They play an important role in regulating mood, sleep, and appetite. One of the most well-known neurotransmitters is serotonin, which is associated with feelings of happiness and wellbeing. Another important neurotransmitter is melatonin, which helps to regulate the body's sleep-wake cycle. Research has shown that imbalances in neurotransmitter levels can contribute to conditions such as depression and anxiety. Therefore, it is important to understand how these chemicals work in order to maintain a healthy balance.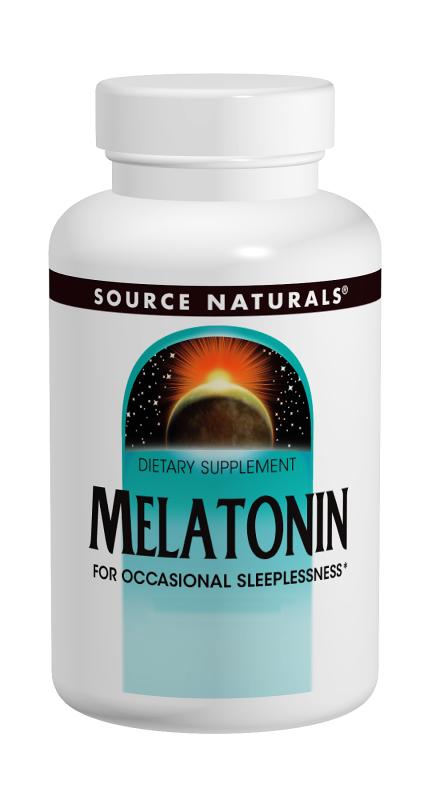 Melatonin and immunity
It is best known for its role in regulating sleep, but it also has important immune system functions. Studies have shown that melatonin can help to protect against a number of infectious diseases, including pneumonia, tuberculosis, and sepsis. In addition, melatonin has been shown to boost the activity of natural killer cells, which are a type of white blood cell that plays an important role in fighting infection. Furthermore, melatonin supplements have been shown to reduce the severity and duration of cold symptoms. Thus, it is clear that melatonin plays an important role in immunity. Given the current global health crisis, further research into the role of melatonin in immunity is urgently needed. Getting better sleep can boost the immune system as a whole.
Most people are familiar with the feeling of being exhausted after a long day. After all, the demands of work, family, and social obligations can be draining. But for some people, fatigue is a constant companion, even after a full night's sleep. This can be frustrating and demoralizing, but there is hope. as we have already mentioned: recent studies have shown that melatonin supplements can improve sleep quality and help reduce daytime fatigue. It helps to regulate the body's sleep-wake cycle, and it is thought that supplementation can help to alleviate symptoms of insomnia. In one study, participants who took melatonin slept better and reported feeling less tired during the day. If you're struggling with fatigue, consider taking a melatonin supplement.
A healthy gastrointestinal lining and melatonin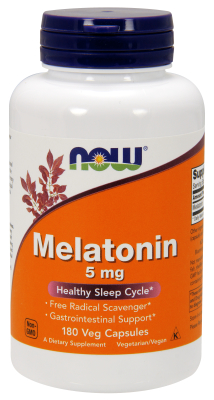 The gastrointestinal (GI) tract is a long, continuous tube that starts at the mouth and ends at the anus. The GI tract is made up of several different parts, including the esophagus, stomach, small intestine, large intestine, and rectum. The lining of the GI tract is a critical barrier that separates the inside of the body from the outside environment. The lining is composed of several different cell types, including epithelial cells, goblet cells, enterochromaffin cells, and Paneth cells. These cell types work together to provide a barrier against toxins, pathogens, and other potentially harmful molecules. In addition, the lining of the GI tract produces several important hormones, including melatonin. It is produced in the pineal gland, but it is also found in high concentrations in the GI tract. Research suggests that melatonin plays an important role in maintaining a healthy GI tract by helping to regulate cell proliferation and cell death. In addition, melatonin may help to protect the GI tract from inflammation and oxidative stress.
Should we continue on with melatonin or are you convinced yet? This is one of the best supplements to hit the shelves since the inception of vitamins!