Are you facing a lot of health complications and finding it difficult to cope with the requirements of modern life? You might be having all these problems because of the consumption of more sugar. Sugar has many harmful effects and, in the long run, it can be fatal.
We all know that sugar is not helpful for the health. It can create severe health conditions such as high blood pressure, Alzheimer disease, and heart and liver diseases. It can also lower HDL cholesterol and it is one of the major reasons of type 2 diabetes. It influences our brain activities and creates anxiety, stress, and depression.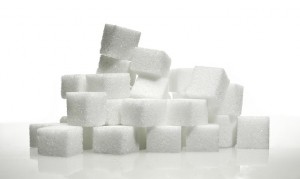 Why should we avoid sugar?
Sugar is a silent killer. We are unable to recognize the bad effects of sugar because it does not offer any immediate harm. It works silently and becomes the reason of many life-threatening diseases. According to a research, sugar has 149 reasons of ruining health. Some of the major reasons are given below.
Sugar makes the immune system weak
Sugar is one of the major reasons of the obesity
Sugar can cause anxiety, lack of concentration, hyperactivity, and crankiness in children
Sugar can cause many types of heart problems
Sugar can cause blood pressure
Sugar can cause cancer
Sugar might be the reason of fatty liver disease
Sugar is one of the many reasons of Type 2 diabetes
There are too many diseases to be listed here. In brief, we can say that sugar is responsible for many kinds of health complications. Moreover, it affects our brain and creates fatigue and that influences our daily activities and normal life.
Types of Sugar
Do not think that by avoiding taking sugar directly you will be able to protect yourself from its harmful effects. Sugar is available in different forms and it is harmful in any form. There are two types of sugar one is monosaccharides and another is disaccharides. The disaccharides form is found in corn syrup, cane sugar, honey, and also in maltose in malt and lactose in milk. The monosaccharides sugar is found in some vegetables and fruits. We can have those vegetables if we are not suffering from any sugar related issues such as diabetes. But if we have diabetes, we need to avoid all those foods that have a minimum amount of sugar.
Is there any alternative to Sugar?
Currently, different types of sugar alternatives are available. But you need to be a bit careful while choosing the right one. You can simply check the ingredients to know about the product and the benefits. You should choose a product that can satisfy your sweet teeth without any harmful effects.
Below is the list of some safe sugar alternatives:
Sweetleaf and Truvia
Whey Low
Sweet'N Low
Splenda
You can have all the above sugar alternatives to meet you sugar requirements. These are safe to be used and do not have any harmful effect. So, if you want to protect yourself from sugar-related diseases, refrain yourself from having too much sugar and use sugar alternatives whenever required.
References
http://www.deliciousobsessions.com/2011/03/sugar-secret-killer-part-2-disease/
http://rheumatic.org/sugar.htm
http://www.webmd.com/food-recipes/best-sugar-substitutes?page=4