According to Dutch researchers you can lose weight more efficiently by increasing your body thermostat. People usually put on another layer of clothing and turn down the thermostat of their air-conditioning unit when the weather gets colder. Such things obstruct in losing weight as the internal temperature of your body is directly related with its functioning, controlling cravings and burning calories. In this way if you turn up the thermostat of your body you can easily lose weight.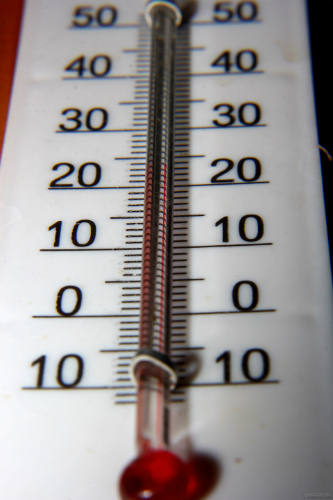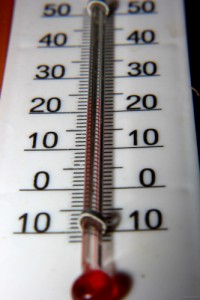 How to lose weight by increasing body thermostat?
Through activation of brown fat cells

Cooler temperatures can effect the calories you burn. Calories get expanded in cooler environment whereas hot internal temperature can stop this expansion. Your body generates more heat and burns more calories when you turn down the thermostat to the range of 60 F. According to researchers you spend 100 to 200 calories more energy per day at 60 F by activating brown fat cells, if you wear lesser clothes in colder weather.

Cover your body lightly at night

Most of the people want to sleep in cosy environment at night but usually in too warm temperature they prevent natural cooling of their body while sleeping. This inadequate cooling of the body disrupts the release of growth and melatonin hormones which stops not only the burning of your fat but also repairing of your skin, muscles and bones while sleeping. So to avail these benefits you will have to drop the temperature of your body by wearing light fitting clothes or stay nude while sleeping into warm blankets to feel cosy at night.

Cool the hormones

The sleeping pattern of many women changes during their menstrual cycles due to the changes in their hormone levels. Estrogen lowers the temperature of your body whereas progesterone heats up your metabolism. Similarly many menopausing women experience hot flashes due to lowering of estrogen release. These changes in sleeping patterns due to change in hormones and body temperature also affect the burning of fat in your body as you usually kick off heavy covers while sleeping at night.

Control your appetite

Your thyroid releases hormones by exposing your body to cold for a long time which can increase your metabolic rate and hence the temperature of your body. But after cooling your bedroom to let your body decompose better it is also observed that along with your metabolism it also increases your appetite to gain more calories. Consuming the foods rich in sugar, carbohydrate and starch can help in fulfilling the needs of your body by increasing the release of serotonin and the temperature of your body. You can naturally decrease the level of serotonin during winter when you live in cooler environment and are less exposed to sunlight. Your body compensates for the low serotonin and temperature by craving for carbs experienced during this time.
Thus, it has been proven through various researches that by turning up the thermostat of your body you can easily lose weight.