Diet
We all know that a healthy diet is the secret for a good health. However, do you know the right path to better nutrition and health? Other than keep or lose weight, a good diet will help you prevent diseases and possibly extend your life.
Each nutrient, vitamins and minerals have different properties and will act differently in your body, and some of them will help you take control over your heart health.
Benefits of fish oil

That is the case for Omega-3. For a reason that still is not known, fish oil, which is rich in omega-3, is very  good for the heart. The main benefits of the Omega-3 for the heart include the increase of HDL cholesterol (which is the good cholesterol), lower triglycerides while helping to reduce inflammation and high blood pressure. It also makes the blood thinner and less sticky, therefore, unlikely to clot. Hundreds of studies also suggest that Omega-3 provides benefits against a greater range of common diseases such as cancer, asthma and depression. Even though Omega-3 seems to be essential to our body, we are not capable of producing it ourselves.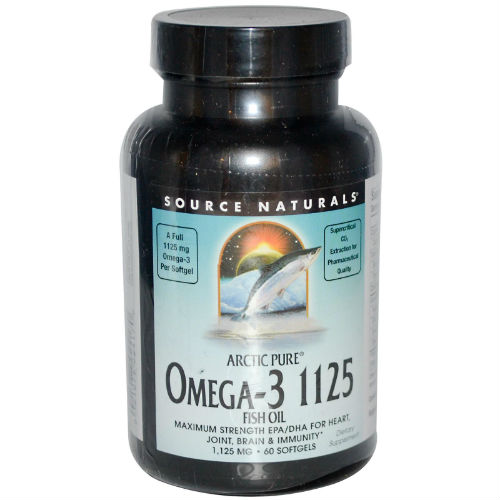 Where do all these benefits come from?
The main benefits found on oily fish are the benefits related to Omega-3, which is abundant in fish oil. In general Omega-3 acts in your body, reducing overall inflammation and this is the key to many other benefits for your health. It has not been yet identified how the Omega-3 acts in our body and all its benefits.
Fish oil's can be obtained by taking supplements or from eating fish. Some fish are richer in Omega-3 fatty acids such as sardines, tuna, trout, salmon and mackerel. When obtained by taking supplements it is likely to be combined with vitamins E, A, B1, B2, B3, calcium or Iron.
Fish oil effectiveness as anti-inflammatory supplement
The Natural Medicines Comprehensive Database rates the effectiveness on the following scale: effective, likely effective, possibly effective, possibly ineffective, ineffective and insufficient evidence to rate, and is based on the scientific evidences. In this scale the fish oil has been proven as effective for triglycerides reduction and likely effective for heart diseases.
On the range of possible effective, there are several diseases where the consumption of fish oil or Omega-3 can help reduce the use of pain medications such as no steroidal anti-inflammatory drugs. One of the diseases where the patient can benefit from the consumption of Omega-3 is rheumatoid arthritis. Other conditions, such as menstrual pain, or dysmenorrheal can also be improved by the consumption of fish oil, especially when combined with vitamin B12.
Safety concerns about fish oil
The main concerns about fish oil are related to the amount of consumption, which should not exceed 3 grams per day. This concern is related to the attribute of making the blood thinner. Especially when taken during pregnancy period. Another red flag about fish oil is related to its source. When obtained directly from fish it can be contaminated with mercury or other chemicals. When obtained by supplements contamination is not a concern.
Sources
http://www.joybauer.com/food-articles/omega-3-fatty-acids.aspx
http://www.sheknows.com/health-and-wellness/articles/803649/the-anti-inflammatory-diet-eating-foods-to-heal-your-body
Read More