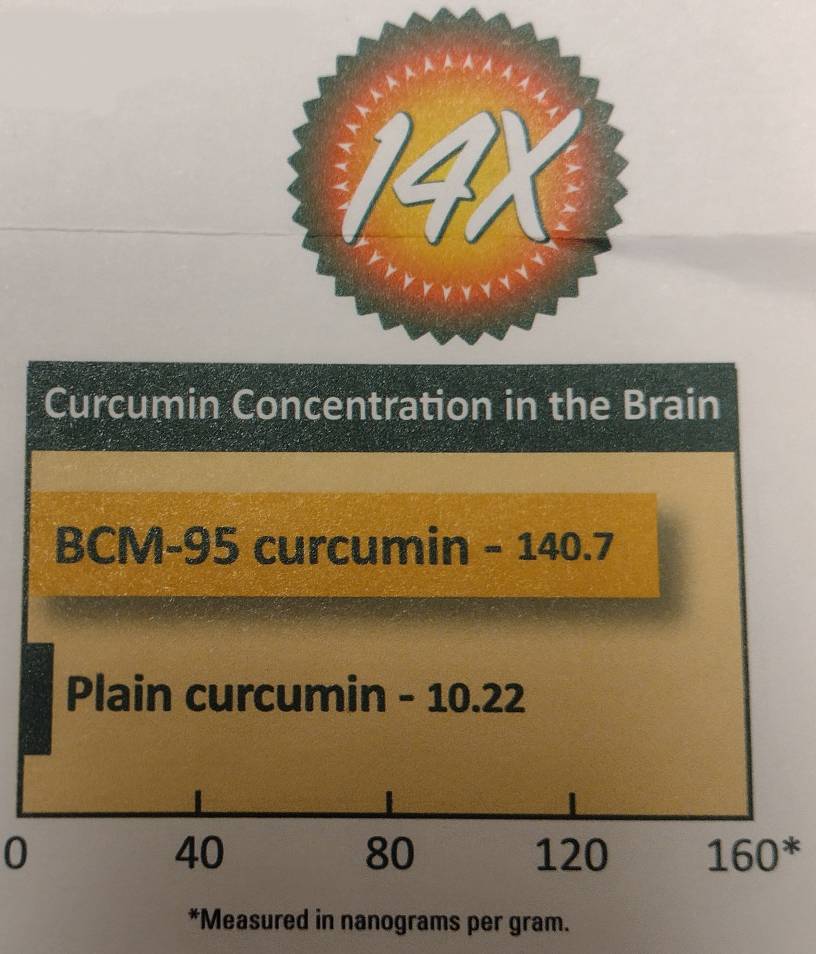 Dear Friends,
I am very excited to share with you the results of the recently published study of our curcumin's ability to cross the blood brain barrier and provide excellent brain benefits.
For those of you who may not be familiar, the blood brain barrier is a filtering system that screens out certain toxic substances and prevents them from entering the brain. This is an important function, but sometimes it creates problems for beneficial compounds.
In order to find out more about curcumin and the blood brain barrier, researchers tested plain curcumin and our BCM-95 curcumin in an animal model to determine effectiveness. The results were amazing!
The concentrations of free curcumin in the brain were up to 14 times higher in the BCM-95 curcumin group compared to plain curcumin. The study also showed significant support for brain function, and healthy cognitive performance in the BCM-95 curcumin group compared to plain curcumin.
Our CuraMed and Curamin products contain BCM-95 curcumin, which is the most clinically studied, enhanced bioavailable curcumin in the world, with over 70 published studies to date. Our curcumin is the only one on the market that exclusively uses compounds from the turmeric plant itself to boost absorbability by 700%. This patented system incorporates turmeric essential oil into the curcumin in a special process. Turmeric oil contains ar-turmerone, which itself provides health benefits beyond helping to boost absorption. Perhaps this is why our CuraMed and curcumin family of products have such high levels of effectiveness.
Our commitment to research is one of the hallmarks of Terry Naturally / Europharma USA and part of our mission: to improve the health of America, one person at a time. The more we can demonstrate how these products work, the better we can provide insight into the best way to help people achieve their health goals.
Healthy Regards,
Terry Lemerond
Founder and President Europharma USA.