Do you want to keep your brain healthy and functioning properly as you age? If so, then you should consider supplementing with N-Acetyl Cysteine (NAC). NAC is a stable form of the non-essential amino acid L-Cysteine. It is a sulfur-containing amino acid that acts as a stabilizer for the formation of protein structures, and promotes the formation of glutathione. Glutathione is a powerful free radical scavenging compound that also helps to maintain normal, balanced immune system function. In addition, NAC can help to support healthy brain and neuronal tissues.*
What is N-Acetyl Cysteine (NAC)?
N-acetyl cysteine, or NAC, is a powerful antioxidant that plays a crucial role in maintaining health and wellness. This compound works by restoring glutathione levels, an essential biochemical that helps to protect the body from oxidative stress. As a result, NAC has been shown to have many important health benefits. For example, studies have found that this supplement may help reduce symptoms of depression and ADHD, lower inflammation levels in the body, and even prevent certain types of cancer. Additionally, NAC can be used as an antidote for acetaminophen (Tylenol) overdoses. Overall, this substance is an incredibly versatile and effective supplement that can have tremendous benefits for overall health and wellbeing.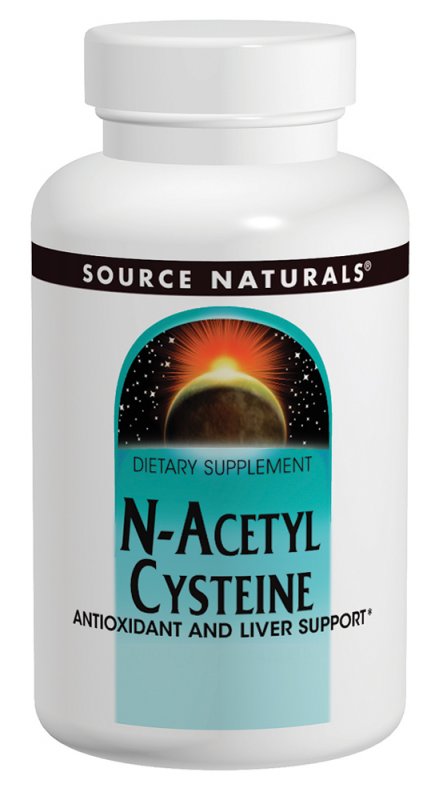 What is Oxidative Stress and Why is Glutathione important?
Oxidative stress occurs when there is an imbalance between the production of free radicals and the body's ability to detoxify them. This can lead to damage to cells, proteins, and DNA. Free radicals are produced naturally by the body, but they can also be generated by environmental factors such as pollution and UV radiation. The body has a number of mechanisms for neutralizing free radicals, but these systems can become overwhelmed, leading to oxidative stress. Glutathione is a powerful antioxidant that helps to protect cells from damage caused by free radicals. It is found naturally in the body, but levels may decline with age or in response to certain health conditions. Supplementing with glutathione or NAC can help to replenish stores and reduce the harmful effects of oxidative stress.
What are the benefits of NAC supplementation for brain health and function*
There is growing evidence suggesting that NAC, or n-acetyl cysteine, can be beneficial for brain health and function. NAC is a derivative of the amino acid cysteine, which plays an important role in many enzymatic pathways in the body. Its antioxidant properties make it especially useful in supporting the health and function of neurons, while its ability to affect levels of glutamate may help to prevent disease states such as Alzheimer's and Parkinson's. Additionally, research has suggested that NAC supplementation may even improve symptoms of depression by increasing dopamine production in individuals.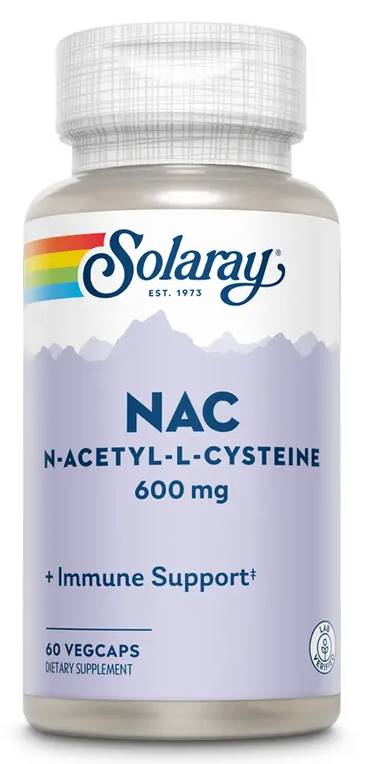 Brain Fog
In recent years, there has been a growing awareness of the role that inflammation plays in a variety of health conditions. From heart disease to arthritis, chronic inflammation has been linked to a host of problems. Now, new research is suggesting that inflammation may also be a major factor in brain fog. Brain fog is a condition that is characterized by difficulty thinking, concentrating, and remembering things. While it is often seen as a temporary condition, brain fog can have a significant impact on quality of life. The good news is that there are steps that can be taken to reduce inflammation and improve brain function. One such step is to supplement with N-Acetylcysteine (NAC), an amino acid that has been shown to reduce inflammation. NAC has also been shown to improve cognitive function in people with Alzheimer's disease and other forms of dementia. While more research is needed, the available evidence suggests that NAC may be an effective way to improve brain fog.
The brain, Neuronal Tissues, inflammation, and NAC
The brain is the most complex organ in the human body. It is composed of neuronal tissues, which are interconnected by a network of synapses. This intricate architecture is necessary for the brain to perform its various functions, such as processing information and generating memories. Unfortunately, this delicate structure is also susceptible to damage. One common form of brain damage is inflammation, which occurs when the body's immune system reacts to a foreign substance or injury. Inflammation can lead to a variety of problems, including cognitive decline and memory loss. N-acetylcysteine (NAC) is a compound that has been shown to help protect the brain from inflammation. In animal studies, NAC has been shown to reduce the severity of inflammation and improve cognitive function. These findings suggest that NAC may be an effective treatment for preventing or reducing brain damage caused by inflammation.
Additional resources on brain health and NAC supplementation
There is growing interest in the link between brain health and patterns of nutrition and supplementation. Numerous studies have found that, among other things, supplementing with N-acetyl-L-cysteine (NAC) can help protect neurons against various kinds of damage. This finding has led to increased interest in both NAC supplementation and broader discussions of ways to improve brain health through healthy diet and lifestyle choices.
There are a number of additional resources available that can provide further insight into the links between NAC supplementation and optimal brain health. For example, sites like PubMed, MedlinePlus, Healthline, and WebMD are all excellent resources for learning more about the science behind NAC and its potential benefits for the brain. Additionally, there are numerous discussions on online platforms like Quora and Reddit where individuals can share their own experiences with NAC supplementation or talk about challenges they may have encountered while trying to achieve optimal brain health. Whether you are looking for research studies or just want to connect with other people who are interested in this topic, these additional resources can help you get started as you continue to learn more about how to promote optimal brain health through good nutrition. Feel free to share your comments below.