Are you looking for ways of managing your fears and anxieties? Do you know that there is an effective herbal remedy for stress? If your answers to the above questions are yes, then this article is specifically designed for you. Most people have been stressed at one point or another in their life. According to a recent study conducted, almost 38 million Americans have a stress disorder.
Negative effects of stress
Stress is disastrous in nature and can ruin performance either at home or at the place of work. Stress prevents employees from exploiting their full potential, thus destroying job satisfaction and personal growth. At home, stress prevents effective communication between parents and their children. This, in the long run, leads to divorce and other marital related problems.
Best remedy for stress
There are several conventional prescriptions that are well-known because of their negative effects compared to the level of relief they offer. There are many botanical extracts used to relieve stress, but most of them have side effects. Echinacea is a purple coneflower plant that is mostly grown in Northern America.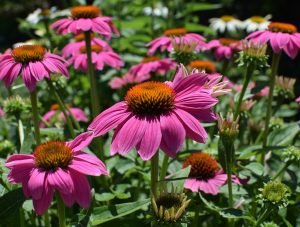 Emerging Science has identified that Echinacea angustifolia extracts can be used effectively to treat stress. But how can a plant extract be used as a remedy for stress?
Not all Echinacea extracts can be used to treat stress? Recent research has proved that some compounds that are found in the Echinacea angustifolia extracts have the ability to affect the chemistry of the brain. The extracts are known to influence Endocannabinoid receptors that control how we respond to anxiety or fear. Patients can take these extracts several many times a day to improve its effectiveness.
If you are looking for a natural remedy for stress, then consider taking Echinacea extracts for a stress-free living.
Related Products