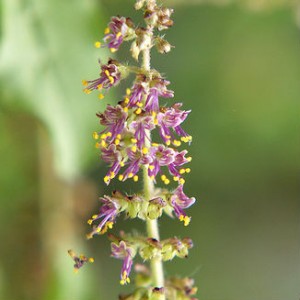 It's neither a name of a saint nor a sacred relic with miraculous powers. Holy basil is simply an herb that grows in abundance around South Asia that's been found to be quite effective in keeping cortisol levels in the body in check. For more than 2,500 years, holy basil has been mainly used in facilitating the expansion of awareness as recorded in ancient Ayurvedic resources. In those days, this magic herb was rightly named "Mother Nature of Medicine." Apart from its mind-expanding effect, it was also used to effectively treat arthritis, colds, and even coughs.
Holy Basil is A Powerful Stress Reliever
These days, Holy Basil – popularly known as Tulsi, which is also a name of a Hindu goddess – has become famous around the world as a potent relaxant and palliative treatment. Natural health expert Christine Horner, M.D. says that holy basil is not meant to treat any particular symptom, but to generally "enliven the body's healing intelligence." Numerous studies done on this herb's healing properties revealed it has great potential as an herbal remedy for multiple health issues and not just in relieving stress. It can cure ulcers, allergies, and also hypertension. Further research also shows that holy basil possesses antiviral and antibacterial properties, as well as a hypoglycemic effect on blood sugar, which could be advantageous for diabetics.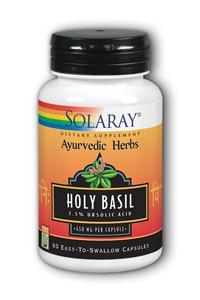 Holy Basil Definitely Blocks the Stress Hormone
Based on its history, it seems the mind-bending and pain mitigating properties of holy basil actually helps in lowering the amount of cortisol or the stress hormone in the body. In one of the clinical studies on holy basil's stress-relieving effects, rats were exposed to noise stress several times and given supplementation that contain herbal extracts. After some time, there was a significant reduction in their stress levels. Instead of blocking the re-uptake of feel-good hormones, such as epinephrine, dopamine, acetylcholine, and serotonin to certain parts of the brain, the herb actually blocks cortisol and allows the other hormones to spread and normally affect a person's mood and state of mind. Most importantly, holy basil doesn't produce a lethargic response in people, but rather it energizes the body and mind.
Reference
1. http://www.transformyourhealth.com/webnewsletters/sept07/findingcalmarticle.htm
Photo credit: YIM Hafiz via Flickr