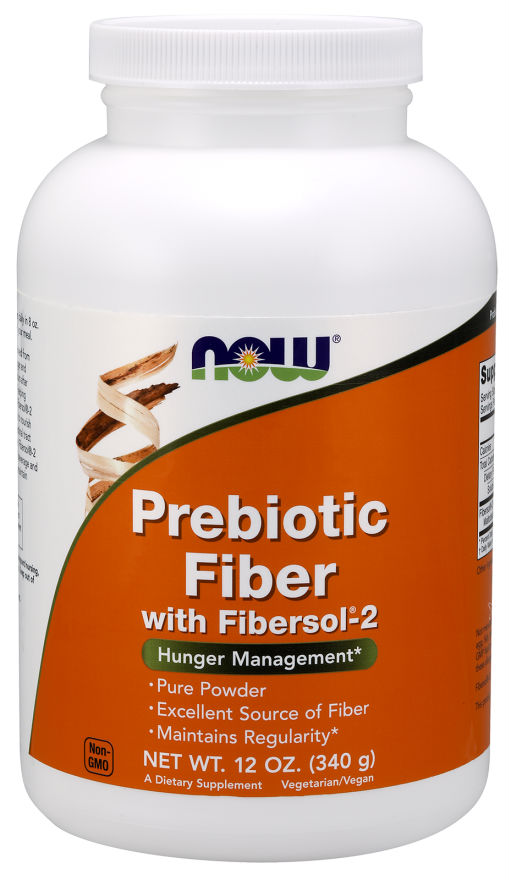 New Prebiotic Fiber with Fibersol-2 is a soluble fiber derived from non-GMO corn that can help manage hunger and promote a feeling of fullness up to two hours after a typical meal in healthy adults, while also helping maintain healthy, normal glucose levels.  Prebiotic fiber mixed virtually colorless and flavorless in any warm or hot drink.
Fibersol-2 also acts as a prebiotic fiber that can help to nourish intestinal flora and maintain a health intestinal tract environment.  Now Foods brand Prebiotic Fiber with Fibersol-2 dissolves rapidly in water or your favorite beverage and is a convenient and effective way to help maintain regularity.  This fiber is does not bulk up in water and most people will not even know it is there while drinking their favorite beverage.
Because it is a prebiotic, it can strengthen the probiotic colonies in the intestinal tract.  a stronger friendly bacteria environment means a healthier you.
This prebiotic fiber can easily be given to your children as well as the family pet.  This product as well as inulin and acacia fiber are excellent prebiotics soluble fibers that mix instantly and will help you maintain good health and wellness.