Shea butter is a multipurpose skin cream that contains a lot of vitamin A, and is used primarily to treat skin problems. This particular substance is usually derived from the seeds of the Shea Tree, which can be found in various parts of Africa. Africans use Shea extracts to create cooking oil, candle wax and various other household items, but throughout the rest of the world, Shea butter is typically associated with the skin care industry. Shea extracts are used not only for cosmetic products, but are also widely used for treating skin problems.
Moreover, it's also important to remember that there are several types of Shea butter. Certain types include chemicals and preservatives, while others are produced using the cold press method, which allows the substance to retain its natural properties. Also, different types of Shea butter have different appearances and smells. Generally, speaking, those that have an unusual smell, or those that have a tendency of causing skin irritation, will most probably contain a lot of chemicals. So if you're about to buy a product that uses Shea extracts, it's important to first look at how that particular product was made.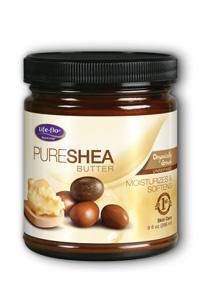 In terms of practical skin benefits, it's important to remember that the Shea butter's skin care properties are relatively diverse. Aside from helping treat skin problems, it can also be used to rejuvenate older skin tissues. Here are several examples of the skin care benefits commonly attributed to Shea tree extracts:
– Dry Skin
– Skin Rashes
– Wrinkles
– Skin Wounds
– Stretch Marks
– Insect Bites
– Skin Allergies
Aside from rejuvenating your skin tissue, Shea butter is also said to be effective for treating muscle fatigue and aches. It's also said to be used to treat frost bites, and help relieve one's muscles before and after exercise. It's not yet confirmed if Shea extracts and butter do have medicinal properties, but as far as skin care goes, it certainly has a lot to offer.