What is tea tree oil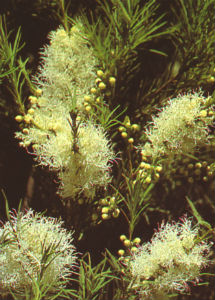 The tea tree oil is extracted by distillation from the leaves and branches of the Australian plant Melaleuca Alternifolia. It is used both in the healing of diseases and in the treatment of skin problems. It is a potent natural antiseptic, antibacterial, antifungal and anti-parasitic.
Here are the main uses of this great oil:
Disinfects scrapes, cuts and superficial wounds: clean thoroughly the area and apply a few drops of tea tree essential oil undiluted.
Treats acne: apply a few drops of oil twice a day on the affected areas or mix 60 drops with your favorite cleaning lotion.
Cleans dandruff: mix a few drops in your daily shampoo and wash normally.
For scalp massage: if you want to get rid of dry hair, oily hair or itchy scalp, rub it using a few drops of undiluted tea tree essential oil. Let it work through for a few minutes and then wash normally.
Soothes sunburned skin: mix a few drops of oil, vitamin E (oil) and natural avocado oil or sweet almond. Apply several times in the affected areas.
Cures the herpes: mix a few drops of oil with vitamin E (oil) and apply on the lips in the affected area twice a day. Be careful not to lick your lips.
Relieves asthma: apply a few drops of tea tree oil on a cloth soaked in hot water and breathe through it for several minutes.
Repeat daily for best results.
Cures laryngitis: gargle 3 times a day with water in which you mix 3-5 drops of tea tree essential oil. Take care not to swallow the mixture.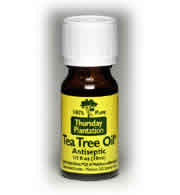 Other benefits with remarkable results are:
• Helps invigorate the body's immune system
• Treats bug bites
• Relieves painful joints due to Arthritis
• Soothes tired feet
• Helps in curing corns or warts
• Cures nail fungal infection
• Prevents hair fall and stimulates hair growth
• Helps curing measles, chicken pox, cold sores
• Helps treating conjunctivitis
• Treats sinus infection
• Treats ringworm
• Treats psoriasis and other cutaneous problems
Moreover, the tea tree oil has known beneficial proprieties in aromatherapy, cleaning and disinfecting, keeping bugs away, purifying the air, can serve as breath freshener or even remove chewing gum from hair
In conclusion
The tea tree oil is one of the substances that should not miss from any home. It must be used wisely and, above all, it must be cherished for the miracles that it does for health and beauty.
Sources:
http://en.wikipedia.org/wiki/Tea_tree_oil
http://www.medicalnewstoday.com/articles/262944.php
http://www.keeperofthehome.org/2013/04/25-uses-for-tea-tree-oil.html
http://www.care2.com/greenliving/20-great-uses-for-tea-tree-oil.html
Read More