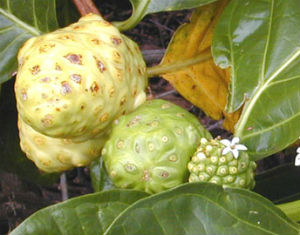 Facts about noni fruit
A lot of people keep asking whether Noni fruit has the capacity to heal or control any health disorder. Well, a lot of research has been carried out in the past couple of years and it has been ascertained that this fruit has some healing properties. Noni fruit has the capacity to control a good number of common health disorders among many people. As a matter of fact, people who have tried this fruit can indeed confirm that it has positive health impacts.
Below are some of the major healing properties of this wonder fruit.

Pain Reduction
One of the key roles played by this fruit is pain reduction. A laboratory research done on mice revealed that the juice from Noni fruit has the ability to remarkably reduce pain. The same case applies to human. It is therefore believed that Noni is a perfect solution for people suffering from painful conditions such as arthritis among others.
Cholesterol Reduction
Needless to say, high amount of cholesterol in human body is quite risky. As a matter of fact, people with a lot of cholesterol stand high chances of developing heart related diseases. A study conducted on Noni revealed that the fruit has the capacity to reduce cholesterol levels in your body. Just like any other case, laboratory mice were used in the study and positive results with regard to cholesterol reduction were registered.
Interestingly, not only the fruits have the ability to reduce cholesterol. The study showed that both the leaves and the roots of the plant had similar effect as the fruits.
Bacterial Infections Treatment
Did you know that Noni fruit can help curb some of the most dangerous disease causing bacteria? Well, a study conducted in India confirmed that three of the key bacteria known to be responsible for major diseases could be controlled by Noni fruit.
Read More