Noni juice comes from the bulbous fruits of an evergreen tropical plant, commonly known as the Indian mulberry tree, but technically referred to as Morinda citrifolia L., which is a member of the coffee family Rubiaceae. The Noni tree grows abundantly everywhere in the Pacific Islands, such as Hawaii, Guam and New Zealand; and in some parts of Southeast Asia, such as the Philippines, Malaysia, Indonesia, and Thailand. It particularly thrives in geographical areas rich in lava deposits, such as Japan, Peru, Polynesia, and other locations within the Ring of Fire – a sobriquet for the large earthquake-prone area in the Pacific Ocean surrounded by numerous active volcanoes and constantly moving tectonic plates. Wherever the Great Morinda tree has flourished for hundreds of years, people in that place would have drank the mulberry juice as a healing tonic and the parts of the tree would have been boiled, dried, pounded, or mashed as herbal remedies.
Uses of Noni Fruit Juice and Tree Extracts in Indigenous Cultures
Among the Early Polynesians, their appointed healers made herbal tonics and curative poultices from all the parts of the Noni tree, which was also known as Acchuka in Sanskrit and Kambalipandu in Telugu. The tribal healers used them to treat minor cuts; pus-infested wounds and boils; skin problems like rosacea and allergies; fungal infections; constipation; and diarrhea. In addition, indigenous peoples were known to drink Noni juice as a diuretic to cleanse the kidney and bladder of residual minerals and other compounds that might harden into tiny stones.
Malaysians were known to heat the large Noni leaves over burning hot coals and spread them over their chest to ease the discomfort of congestion in the bronchial tract, throat, nose, and lungs. Meanwhile, Malaysian women traditionally drank the fruit juice extracted from the very ripe mulberries as a herbal tonic to regulate their menstrual flow and to treat urinary tract infection. In the Philippines, the tonic made from boiling Noni leaves is taken to strengthen the bones, increase flexibility in the joints, and reduce osteoarthritic pain. In Hawaii, people pounded unripe Noni fruits into a green mush, added salt into the mixture, and used it as a poultice to heal sprains and broken bones. In some countries, the syrupy fruit juice is commonly used as an anti-lice shampoo.
Long-Held Beliefs in the Health Effects of Noni Juice and Its Extracts
Most of the literature on Morinda citrifolia research often hesitate at making conclusive statements about this tropical plant's medicinal properties mainly because the clinical trials on humans and the experimental research done on animals frequently led to inconclusive results. Technically, the results were seen as inconclusive because the lab experiments on animals couldn't be simulated in human subjects, and the clinical studies with human participants mostly ended with varied results because of the differences in gender, age, diseases, and lifestyle of the participants.
Yet, an academic review of past and present research into the beneficial consumption of Noni fruit juice revealed that the weak scientific evidence, which failed to establish medical applications for the organic compounds in this plant's extracts and fruit juice, also strengthened the its rhetorical argument that it's completely safe for humans to use and it has potential health benefits. When viewed through a different lens, this plant-based nutritional supplement seems a strongly viable option for patients with special dietary needs and people who prefer to use only health supplements made from natural ingredients.It is believed to significantly reduce the amount of bad cholesterol in the blood.
Some types of cholesterol or low- density lipoproteins pose a major problem to your circulatory system. An excess amount can cause clogging and blocking of your blood vessels and capillaries in your internal organs, most dangerously in the heart. When these lipoproteins attach themselves to the walls of the blood vessels, there's little space left for the blood to flow through and this tightening ultimately forces your heart to pump faster just to make sure the rest of your body received enough vital nutrients and oxygen, and filtered as much carbon dioxide, harmful toxins, and other unwanted elements as possible through the bloodstream and lymphatic nodes.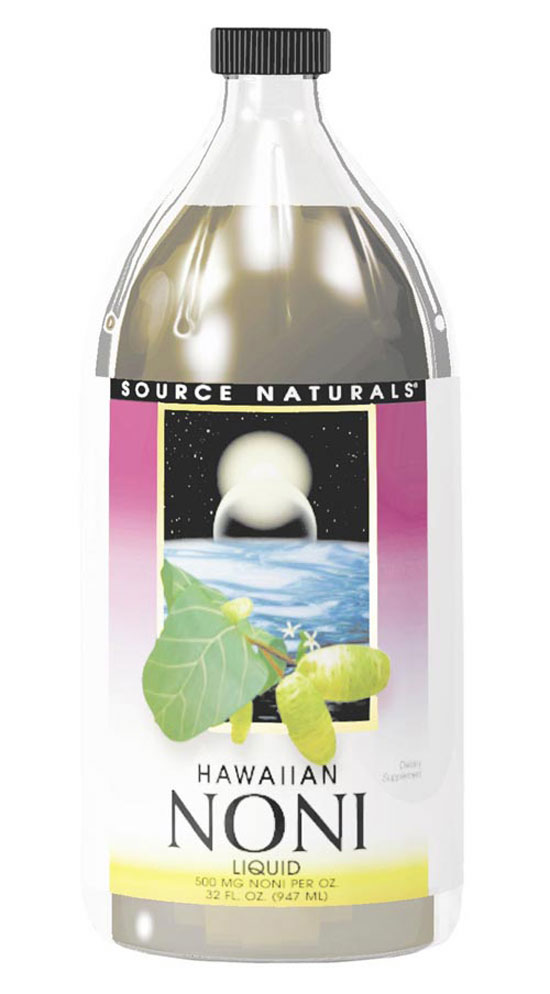 Because of its high fiber content, drinking Noni fruit juice or taking its liquid extract helps your body get rid of the unhealthy fats, bad carbohydrates, and unnecessary sugars in your daily diet. Hence, stamping down the sources of bad cholesterol right in your gut contributes largely into making your cardiovascular therapy work for you. A conventional treatment for heart patients ordinarily includes regular intake of cardiac medication, daily meal plans that follow a restrictive diet, and a weekly schedule of heart-strengthening aerobic workouts.
It's supposed to stimulate neurogenesis in the brains of stroke patients .
A stroke occurs when a blood vessel becomes clogged or it bursts and bleeds inside the brain, which cuts off the oxygen supply to the affected area. Nearly 90% of stroke patients had an ischemic brain attack, wherein a sizable obstruction, such as a large blood clot or a thick lump of bad cholesterol, immediately stops the supply of oxygen and essential nutrients to a certain part of the brain. Partial paralysis of the body often results from an extended period of oxygen loss, which increased the amount of carbon dioxide in the bloodstream. As a result, the affected brain cells eventually die from oxygen and nutrient starvation, causing deep tissue damage to that part of the brain.
In most cases of "brain strokes," patients display easily recognizable symptoms, such as uncontrollable tremors of the facial muscles, stiffening of the limbs (tonic) during a seizure, and an obvious difficulty in walking. But, there are instances when a person isn't aware or doesn't understand that he or she just had a "warning stroke" or Transient Ischemic Attack (TIA).
This "mini stroke" is normally caused by tiny blood clots that temporarily slowed down or paused the blood circulation in your brain. Mostly, this type of brain attack happens quickly and lasts on average for a minute or so. Symptoms include numbness or muscle weakness on the face, arms, and legs on one side of the body, difficulty in walking, dizziness, loss of balance and body coordination, sudden confusion, trouble speaking or understanding the words, a distressing inability to see clearly in one or both eyes, and a sudden onset of a severe headache or migraine without an identifiable cause.
Because of the abundance of antioxidants in the Noni fruit, daily consumption of the mulberry juice provides your body with a very potent weapon in its struggle to prevent further bruising and blockage in the brain's blood vessels and neurons of a stroke patient. Although the Noni fruit has fewer flavonoids and less total polyphenol content compared to grapes and blueberries, its fruit juice concentrate still provides a sufficient amount of antioxidants, which the body needs to scavenge free radicals and stimulate neurogenesis or the rapid growth of new and healthy neurons in the brain.
The juice is believed to have analgesic, antiseptic, and anti-inflammatory properties.
Aside from protecting your cells from additional damage, Noni Fruit Juice also has analgesic benefits to patients suffering from chronic pain caused by a joint or nerve disease, or due to some other inflammation inside the body. Its anti-inflammatory property works most positively only when the patient regularly drinks the juice or takes the encapsulated extracts every day. Finally, the antibacterial property extracted from the tree bark, leaves, and roots is very useful in treating bacterial infections that occur inside and outside the body, such as stomach ailments and skin sores.
Watch out for the second blog post "How Effective is Noni Fruit Juice in Fighting Cancer?" in this Two-Part Series on Noni Fruit Juice.
References
1. Bharadwaj, Sumana (23 June 2012). Benefits of Noni Fruit. Deccan Herald. Article retrieved from http://www.deccanherald.com/content/258906/benefits-noni-fruit.html on 12 October 2013.
2. Sinski, Joseph F., PhD in Chemistry, Bellarmine University. A Scientific Approach to Considering Noni Juice as a Supplement (updated May 2006). Retrieved from http://cas.bellarmine.edu/chemistry/rw/hawaiiannoni.htm on 12 October 2013.
3. Scientific Committee on Food. Opinion on Tahitian Noni Juice. Expressed on 4 December 2002. SCF/CS/NF/DOS/18 ADD 2 Final Publication 11 December 2002. Retrieved from http://cas.bellarmine.edu/chemistry/rw/EUNONI.pdf on 12 October 2013.
4. Lähteenmäki-Uutela, Anu (25-27 October 2007). European Novel Food Legislation as a Restriction to Trade. Paper presented at the 106th EAAE seminar held in Montpellier, France. Document retrieved from http://ageconsearch.umn.edu/bitstream/7909/1/pp07la01.pdf on 12 October 2013.