Spices are one of the most important parts of cooking. They behold the power of changing the taste of the food, just by being added to the dish prepared. Throughout the world different types of spices are being used in the preparation of different cuisines. Indian cuisine is one of the best examples of the usage of spices, as the amount of spices that are used in Indian preparations, no other cuisine can even come near it. But knowing the name of the spices is not enough, one should also know about their benefits.
Important Kitchen Spices and their Benefits
Cinnamon
Cinnamon gives a sweet and spicy taste and is mostly used in baking and making desserts. It is responsible for lowering blood pressure, also acts as anti-infection and hormone balancer for women. It also improves cholesterol levels, helps as a weight loss catalyst and at times prevents cancer.

Ginger
Ginger provides a tangy taste, and not only is it used in cooking but also in various medicine making. It provides cure against motion sickness, menstrual cramps, when mixed with honey it acts as a cold relief. It acts against nausea and is a very potent item in fighting against cancer, as it stops cancer cell growth.

Cayenne Pepper
It is a type of chili pepper used for preparing spicy dishes. It tastes hot and spicy. Usage of cayenne pepper improves digestion and controls insulin levels. It eradicates the body of the fungi and that's why it is used in detoxification process as well. It also acts as weight loss supplement.

Garlic
Garlic is mostly used in cooking because of the smell it provides, and how it helps in making the recipe rich and delight. Since old days, garlic is being used for various medical purposes. It provides protection against normal cold, and also improves heart condition. It is also effective for lowering both high cholesterol and high blood pressure.
Turmeric
Turmeric is mostly used for its colour adding property while cooking . It has a slightly bitter and peppery taste . When considered health benefits, it somehow tops the list, as it is full of goodness. It acts as a natural painkiller, liver detoxifier and also as an arthritis treatment. It has strong anti-inflammatory properties and is very helpful against cancer. Daily intake of turmeric provides protection against cancer. When eaten raw, it helps n lowering blood sugar level, thus is helpful in keeping a check of diabetes as well.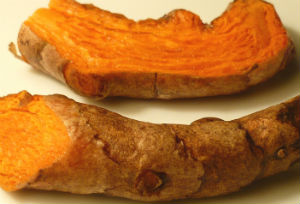 Fennel
Fennel is a herb that has a softness to its taste and adds a subtle flavor to the food when added to a dish. It is very useful since it protects the body from radical damage. It is a great source of Vitamin C and protects the body immune system, and also prevents heart and eye diseases.
Pink Salt
Pink Salt are also salty like normal salt, and it's just pink in colour because it contains a lot of iron, but that doesn't mean it adds colour to the food. It is rich in iodine and it prevents muscle cramps, strengthens bones, lowers blood pressure and also prevents goiter.
References
http://www.dailycal.org/2014/04/07/spicing-things-10-common-kitchen-spices-use/
http://bembu.com/healthy-spices-and-herbs
https://authoritynutrition.com/10-healthy-herbs-and-spices/
http://fitlife.tv/12-incredible-things-that-happen-when-you-swap-table-salt-for-himalayan-sea-salt/
Related Products