What is a Glutathione?
Glutathione is an antioxidant that is necessary for prevention of heart disease, cancer, aging, dementia and many others. It is also necessary for
treating Alzheimer's disease, autism AIDS and many other chronic diseases. The antioxidant contains a chemical known as sulfur that aids in getting rid of all the toxins and harmful substances in the body that are responsible for causing a myriad of diseases.
Importance of Glutathione to the liver
Foremost, it is important to identify the role that the liver plays in the body. The liver is responsible for;
Storage of glycogen as well as keeping blood sugar at an optimum levels.
Detoxification.
Production and storage of proteins.
Bile production that is essential in fat digestion.
Hormone regulation.
Productions of substances essential for red blood cells formation as well as controlling blood clotting.
Vitamins A, D and 12 storage
Turning free radicals to a neutral state.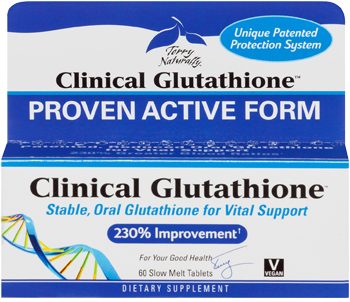 Your body manufactures sufficient amounts of the antioxidant. However, depletion of glutathione can occur if there is exposure to radiation, toxins, trauma, stress, pollution, poor diet, infections, certain medications, infections and aging. The aforementioned overload the liver hence making it unable to naturally detoxify the body. The inability of the liver to detoxify leaves your body more susceptible to free radicals, oxidation which causes infections and chronic diseases.
How does Glutathione work?
The sulfur contained in glutathione works like a magnet to metal. It attracts all the harmful substances in the body like heavy metals, free radicals and toxins. Once the substances stick on the sulfur, it becomes much easier for the liver to remove them from the body. The process makes it easy for the body to recycle the body's natural glutathione, which would have been impossible if the harmful substances were still present.
How can you increase depleted levels of glutathione?
If you like to boost your glutathione levels, there are a number of things that you can do.
Consume foods rich in sulfur for instance, onions, garlic, kale, collards, broccoli, cauliflower and cabbage.
Exercise – Exercising at least three times a week helps in straightening your immune system, enhances your body's level of antioxidants and helps in detoxification. When you exercise, you sweat which is one way of getting rid of the toxins. Because of sweating, you will also get the urge to drink water that is essential in flushing out more toxins.
Consume whey protein – Bioactive whey is a protein that is rich in amino acid building blocks and cysteine which are essential in the production of glutathione. Go for whey products that are non-pasteurized, and that organically produces because they are healthier. Organically produced means that they do not contain hormones, pesticides or antibiotics. A good example is Immunocal that is often prescribed by medical doctors.
Glutathione supporting supplements – These are crucial for production and recycling of the antioxidant. Examples of the supplements are; milk thistle, vitamin B6, B12, C and E, alpha lipoic acid, selenium, folate and N-acetyl-cysteine.
Depletion of Glutathione is not a one-day affair. It is a long process, and the effects may go unnoticed until it is too late. It is therefore, recommended that we up our intake of the above foods as well as exercise. Today's world is one that is full of pollutants and their ingestion is unavoidable. By maintaining an optimum level of the molecule, our livers will be able to function properly for the general well-being of our bodies.
Read More