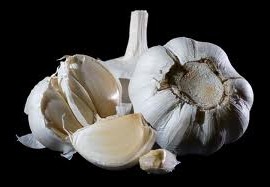 Incredible health Benefits of Garlic
Garlic is known for its strong and bitter taste. However, any description that leaves out the plant's medicinal value is incomplete. Surprisingly, garlic has benefits that only a few other plant products can match. The plant product contains numerous sulphur-loaded compounds. The most important compound among these is called allicin. This compound, allicin, is associated with several medical properties, including anti-fungal, anti-viral, anti-bacterial, and antioxidant properties. It is also worth noting that garlic is also an excellent source of selenium, an antioxidant.
What Garlic Can Do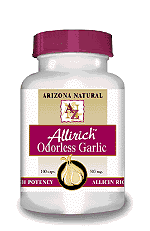 Garlic is mostly sought for its antibacterial and antifungal properties. The substance is known to help in the fight against bacterial, fungal, yeast, and worm infections. In its fresh state, garlic is used in preventing food poisoning by destroying bacteria like Salmonella enteritidi and E. coli among others.
Chemical compound, ajoene, found in garlic, on its part, plays an important role in treating skin related complications. Some of the problems that the compound may help in eliminating include ringworm infections, and athlete's foot. The same compound, ajoene, is also essential in preventing blood clots.
Allacin, a major sulphur compound found in garlic, is known to help in blocking the activities of Angiotensin II. Angiotensin II, on its part, is a protein compound that is responsibility for increasing the blood pressure.Garlic is also essential in regulating the levels of cholesterol in our bodies. Studies have constantly shown that garlic contains properties that are vital in moderating blood triglycerides and the overall level of cholesterol. In this way, the occurrence of plaque in blood arteries leading to and from the heart is reduced. It must be added that it is these plaques that are responsible for heart attacks and other cardiovascular complications.The list of medical benefits goes on and on. Other benefits that may be included before the list is wrapped-up include prevention and treatment of toothaches, prevention of cancer, regulation of blood sugar levels, and treatment of scurvy.Reference:
http://health.india.com/diseases-conditions/15-health-benefits-of-garlic/
Read More