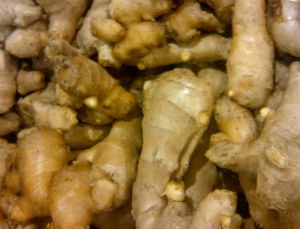 Ginger and the health benefits
Ginger is  a herb that is commonly used as a spice and for its therapeutic properties. The  underground stem can be used fresh, dried, powdered, as juice or even as oil.  It is one of the ancient and most revered medicines of Asia and India. It has  an impact on excess inflammation and this enables it to combat a variety of diseases.  Usually, inflammation is part of the body's natural response to injury or  illness and the redness, pain, heat and swelling are an attempt to keep you  from moving a damaged area in the course of repair.
As the  body heals, inflammation subsides. However in some conditions such as  arthritis, gallbladder, diverticulosis and heart diseases, inflammation doesn't  go away. Instead, it becomes chronic leading to other serious problems. Ginger  is able to inhibit 2 important enzymes that causes inflammation-COX and LOX and  this causes it to treat chronic inflammation. Beside treating inflammation,  ginger is known to have many other benefits and these include:
Cold and  flu
The herb  is commonly prescribed in Chinese medicines as a remedy for colds and flu. It  acts as a decogestant and antihistamine and these two cold easing effects can  reduce the symptoms.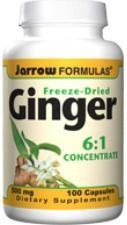 Nausea  and motion sickness
Ginger is  known to treat nausea and it is also effective for sea and motion sickness. It  can also be used to treat morning sickness in pregnant women.
Diabetes  complication
Studies  have shown that ginger may reduce the levels of urine proteins, decrease the  intake of water as well as urine input. It is therefore effective in reducing  reverse proteinuria, a kidney disease caused by too much protein in the blood.  Ginger can also protect nerves in low blood fat levels and diabetics.
Arthtitis
For  patients suffering from arthritis, ginger has been noted to reduce pain and  loss of motion. Therefore, the root contains many health benefits.
Sources:
http://www.mnn.com/health/fitness-well-being/stories/the-surprising-health-benefits-of-ginger
Read More