Glycine was discovered by Henri Braconnot in 1820 by boiling gelatin with sulfuric acid. Industrially, glycine is manufactured by treating chloroacetic acid with ammonia. Glycine is an amino acid that is used to create muscle tissue and converting glucose into energy. On top of that, this amino acid helps in the digestion process and improves the health of the central nervous system. The following are some of the many health benefits of glycine.
It helps in bodybuilding
Glycine helps in the creation of muscle tissue. This means that a regular intake of this supplement or amino acid will help in building your body. Most body building supplements contain this amino acid it is no wonder that most body builders eat plenty of foods that contain glycine.
Increases attention and improves focus
Studies show that glycine is essential in improving focus and attention among children. On top of that it enhances memory and helps in dealing with mood swings this means that it can be used in the treatment of ADHD in children.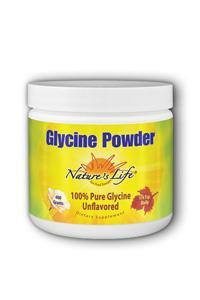 Improves brain function
With its neuro-inhibitory effect, this amino acid has the ability to calm the brain in stressful situations and can also help in the treatment of depression and other mental disorders. It also alleviate brain fatigue hence improves brain function.
Helps in treating schizophrenia and psychosis
Health experts suggest that regular intake of this amino acid can help in dealing with symptoms of schizophrenia and also helps in the treatment of psychosis. It is therefore important that you take regular supplements of this amino acid.
Eases back pain
Inadequate glycine intake is one of the many reasons for back pain. Therefore for you to deal with back pain problem it is important that you increase your glycine intake.
In summary, from the above health benefits of glycine it is clear to say that just like other nutrients, your body requires adequate amounts of this important amino acid.