Understanding Magnesium Glycinate: Health Benefits, Dosage, FAQ, and Precautions
Magnesium glycinate supplements are worth considering especially if you have a condition that affects your magnesium levels, such as diabetes or inflammatory bowel disease (IBD). Alcohol and medication use can also impact your levels.
Many Americans fall short when it comes to daily magnesium intake.
Despite this, symptoms of low dietary intake are rarely seen because your kidneys limit the amount of magnesium you excrete.
The Recommended Dietary Allowance (RDA) for magnesium depends on your age and sex, but for most adults, a healthy range is about 300–420 mg/day.
Through diet and supplements, magnesium can offer the following benefits:
Lower blood pressure
Reduce the risk of stroke, cardiovascular disease, and type 2 diabetes
Improve bone health
Prevent migraine headaches
Among the supplements used to boost magnesium levels is magnesium glycinate, which is generally well tolerated and easily absorbed by your body.
Various types of magnesium supplements are available on the market. Magnesium oxide is the most affordable, but your digestive system doesn't absorb it well and it's typically used to relieve heartburn or constipation.
Magnesium glycinate on the other hand is a combination of elemental magnesium with the amino acid glycine, which is highly bioavailable, meaning it is easily absorbed through your small intestine.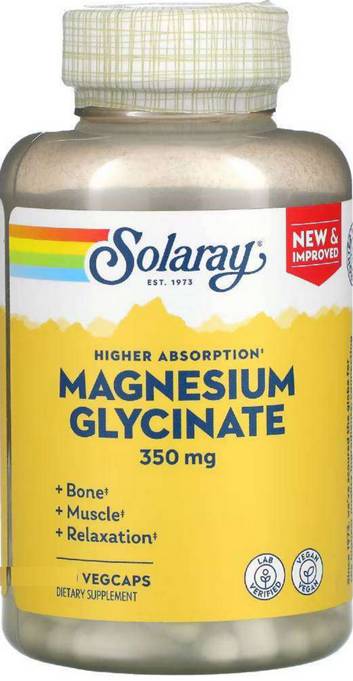 Some of the benefits linked with magnesium glycinate include:
Relieving anxiety
Promoting bone health
Managing blood sugar in people with diabetes and potentially reducing the risk of developing type 2 diabetes
Maintaining regular heart rhythms
Reducing symptoms of premenstrual syndrome (PMS)
Amplifying exercise performance
Reducing pain
According to research, magnesium supplements may also help treat fibromyalgia. Studies also suggest that they might reduce the risk of stroke, heart failure, and diabetes.
About half of the Americans have a magnesium deficiency. The usual RDAs for magnesium are:
14–18 years: 360 mg for females, 410 mg for males
19–30 years: 310 mg for females, 400 mg for males
31 years and older: 320 mg for females, 420 mg for males
Note that your RDA may be higher if you are an athlete, pregnant, breastfeeding, or chestfeeding.
Symptoms of Magnesium deficiency
Symptoms of magnesium deficiency may include loss of appetite, nausea, fatigue, vomiting, tingling, muscle cramps and contractions, abnormal heart rhythms, and seizures.
Common reasons for magnesium inadequacy can include alcohol use, chronic diarrhea, excessive urination from poorly managed diabetes, malabsorption from conditions like celiac disease and inflammatory bowel disease, malnutrition, and certain medications.
Prevalence of Magnesium Deficiency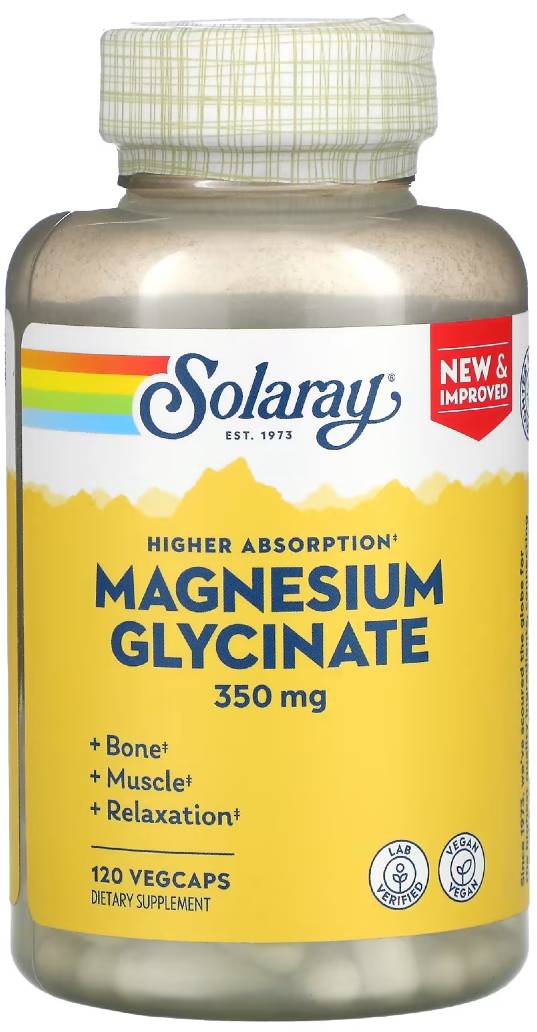 Surprisingly, despite the crucial role that magnesium plays in our bodies, it is estimated that approximately 70% of the American population is deficient in this vital mineral. Researchers attribute this widespread deficiency to factors such as poor dietary choices and the declining nutrient content in our soils due to modern farming practices. This deficiency can contribute to a range of health problems, making it even more important for individuals to consider supplementation and dietary changes to ensure they are meeting their magnesium needs.
In some cases, a healthcare professional may recommend magnesium glycinate supplements for those with low magnesium absorption. These supplements are widely available in pill or powder form, and it's best to take them with food to help reduce stomach upset.
If you're taking medications, it's recommended to consult with a healthcare professional or pharmacist. They can advise you on possible interactions between your medication and your magnesium supplement.
Excessive magnesium levels aren't typical in healthy people as the kidneys usually eliminate the excess. However, if you want to monitor your magnesium intake while taking supplements, you can keep track of the magnesium content of various foods you eat.
Some key symptoms of excess magnesium include hypotension, or low blood pressure, nausea, vomiting, facial flushing, irregular heartbeat, muscle weakness, and in severe cases, cardiac arrest.
Magnesium is found in various foods. The best sources of magnesium are unprocessed foods such as:
Dark green, leafy vegetables, such as Swiss chard and spinach
Nuts and seeds, such as pumpkin, chia, and sesame seeds
Seaweed
Beans and lentils
Whole, unrefined grains
Fruits, such as bananas, dried figs, and blackberries
Fish, especially halibut
When possible, opt for foods grown in healthy organic soils, these soils contain the highest concentration of nutrients and minerals.
Produce is often grown in soil that doesn't contain important nutrients and as a result, they may lack minerals, including magnesium.
Fast food, known for its convenience and taste, is often pre-processed and, unfortunately, deficient in essential nutrients such as magnesium. Pre-processing involves the use of techniques like frying, salting, and sugaring, which while enhancing taste and shelf-life, strip away vital minerals and vitamins. Moreover, fast food typically relies heavily on refined grains and sugars, which lack the nutrient-rich germ and bran of whole grains. This means that even though these foods might be filling, they offer little nutritional value. Further compounding the issue, fast food restaurants often source their ingredients from large-scale, conventional farms where the soil is overworked and lacks key minerals, including magnesium. As a result, the produce grown in such conditions is similarly deficient. Therefore, consistent consumption of fast food can contribute to a nutritional imbalance, potentially leading to deficiencies like a lack of magnesium.
Here are some precautions to follow when considering taking supplements:
Check the amount of elemental magnesium present when choosing a supplement. This information can be found on the label.
Buy supplements from a respected source Like Solaray and Kal name brands. The Food and Drug Administration does not review supplements for safety or efficacy.
Discuss with a healthcare professional if you have any heart or kidney problems.
If you're taking antibiotics or other medications, ask a healthcare professional how they'll interact with magnesium and whether absorption of either the magnesium or the medications will be affected.
Frequently Asked Questions
Is it safe to take magnesium glycinate every day?
Taking magnesium glycinate supplements daily is generally safe for most individuals. However, it's recommended to consult with a healthcare professional to ensure that there are no potential interactions with other supplements or medications you're currently taking.
Does magnesium glycinate help with sleep?
Magnesium glycinate is often touted as a sleep aid, though current research findings are somewhat mixed. A review conducted in 2023 suggested that while observational studies indicate magnesium could enhance sleep quality.
When is the best time to take magnesium glycinate?
The optimal time for taking magnesium glycinate may depend on the specific reasons for your supplementation. Many individuals choose to take it before bed in an effort to improve their sleep. However, the key is to consume it at the same time every day for maximum benefit.
The Bottom Line
Magnesium is a crucial mineral that contributes significantly to the proper functioning of your muscles, bones, and nervous system. You can obtain a large portion of your recommended daily intake of magnesium from your diet by regularly consuming green leafy vegetables, beans, lentils, seeds, and nuts. If your diet alone doesn't provide enough magnesium, a healthcare professional can guide you on supplementing with magnesium glycinate. It's a gentle and efficient method to increase your magnesium intake.