Chitosan is a sugar that is actually obtained from the outer hard skeleton of shell fish including lobster, shrimp and crab and it is usually used for medicinal purposes. It is a type of fiber that is derived from chitin, a substance that usually develops in hard outer shells of crustaceans like crayfish, squid and shrimp. Just like any other form of fiber, Chitosan cannot be digested and it normally moves though the gastro intestinal system unabsorbed. Chitosan is used to treat diseases such as high cholesterol, Crohn's disease, and obesity. It is also used to treat other complications such as loss of appetite and strength, insomnia, and kidney failure. Some people also use Chitosan to directly treat gum inflammation that can lead to tooth loss. Chitosan is fibrous substance that has the ability to block cholesterol and absorption of dietary fats.
How does Chitosan work to aid in weight loss?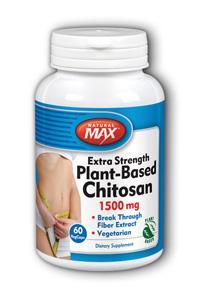 Chitosan is normally marketed as a natural weight loss and according to a report that was published in the Cochrane database of systematic reviews in 2013; researcher reviewed 10 clinical trials with a total of 1,200 participants who tested the effect of Chitosan on both young and grown adult. When it was compared to those participant that were given placebo, those members who were treated with Chitosan appeared to have lose more weight significantly and also experienced beneficial changes in both blood and cholesterol levels.
Chitosan binds fats that are in the intestines thus making them not to be ready to be absorbed by the body. This means that fewer fat and calories will be absorbed and that will automatically lead to weight loss. A researcher who studies Chitosan believes that it has the ability to block the transportation of fats across the cell membrane where they could otherwise be stored. It also reduces appetite. Researchers also recommended the product as one of the best and natural way that a person can use lose weight naturally although they also insist that proper research has not been conducted to verify if Chitosan is indeed safe.