What is Arginine Alpha-ketoglutarate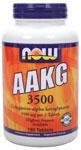 Arginine Alpha-ketoglutarate ( AAKG and arginine) is a nonessential amino acid that is useful in production of nitric oxide in the liver. Nitric oxide is very important in muscle building and improving endurance. Though medically used to treat kidney disease, intestinal, stomach disorders and liver problems, and to increase libido, for the prevention and treatment of erectile dysfunction and sterility in men, AAKG is used by athletes as supplement to improve performance, some of it benefits to athletes include;
Benefits of Arginine Alpha-ketoglutarate
It help to break liver byproduct such as ammonia, due to elimination of these byproducts, athlete can exercise more without stiffness and longer without pain.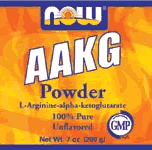 It is also important in building lean body, AAKG burns excess fat in the body, it is effective in fighting high cholesterol level in the body. This enable athlete to be in good form and increases his/her performance.
It is also very important for protein synthesis, it promotes protein synthesis in the body and lowers fat percentage in the body, this makes athletes to have amazing endurance and also increases muscle strength and size.
AAKG boosts insulin production, taking 10-15grams of Arginine Ketoglutarate daily increases insulin production by 20-30% which in turn increases muscle size and strength. This boost assist athlete's performance.
It is also very effective in dilating blood vessels, by increasing nitric oxide production, AAKG assist in blood vessels dilation hence more blood reaches muscles and other body parts without increase in blood pressure, this increases amount of energy supplied to muscle boosting athlete's performance.
Red meat is a good source of Arginine Ketoglutarate but will not be effective as supplements.
AAKG supplement is available in powder, tablets and pills. Dosage is 2-3 tablets a day 30 minutes before exercise on an empty stomach. It is advised to use during morning hours.
Some of the side effects include dizziness and vomiting.
Sources
http://www.mensfitness.com/nutrition/supplements/supplement-guide-aakg