Alpha-lipoic acid, or simply lipoic acid, is an antioxidant that occurs naturally in plants and animals such as red meat, broccoli, spinach, carrots, potatoes, yams, yeast, and beets. Humans also produce this organic compound in small amounts. This crucial substance was first discovered in 1937 in yeast extracts. It was initially thought to be a vitamin, but when scientists discovered that the human body also synthesizes it, it ceased being classified as one.
Research has shown that lipoic acid plays an important role in metabolism. It converts glucose in the blood into energy that our body can use to stimulate cellular growth and to repair and revitalize damaged tissue. ALA is regarded as a powerful antioxidant that cleans up free radicals floating around in our system. It doesn't matter whether they're in fatty tissue or in water because lipoic acid can fight these harmful chemicals anywhere in the body. In addition, research has proven that lipoic acid strengthens the potency of other crucial antioxidants, such as Vitamins E and C.
Lipoic acid has been used to treat peripheral neuropathy in diabetics who suffer from burning pain, itching, and tingling sensation in the arms and legs because of nerve damage. It's also used to treat another type of nerve damage called autonomic neuropathy attacks neurons in internal organs. In addition to protecting our nerves from damage, recent research on ALA also showed that it's effective in lowering blood sugar levels, which is important to people struggling with diabetes. There are also claims that this antioxidant may inhibit genes that trigger cancer cells to grow.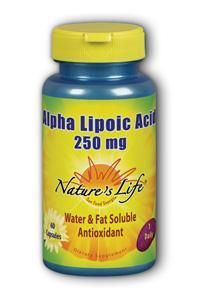 How Antioxidants Slow Down Aging
In truth nothing can stop you from aging, but through absorption of great amounts of antioxidants, you'll be able to slow down the aging process by mopping up reactive free radicals that cause unending damage to body cells. Harmful radicals exist anywhere in our environment and in the food we consume. Mainly, they're found in highly concentrated amounts in chemicals, radiation, pollution, alcohol, drugs, sunlight, unhealthy foods, and pesticides.
There are multiple ways antioxidants can delay the effects of aging and defer the incidence of age-related diseases. First,they relax your blood vessels, thereby decreasing the oxidation of unhealthy cholesterol. This keeps you safe from heart attacks and strokes. Besides that, it keeps all your body cells healthy, therefore it helps you maintain a youthful appearance and avoid developing health risks, such as hypertension, coronary heart disease, and certain types of diabetes. In addition to that, antioxidants are believed to target cancerous cells and destroy them. Although studies to this effect are yet to be concluded, it is so far believed that the reservatrol properties of antioxidants may reduce resistance to chemotherapy.
References
1. http://umm.edu/health/medical/altmed/supplement/alphalipoic-acid
2. http://lpi.oregonstate.edu/infocenter/othernuts/la/
3. http://articles.mercola.com/sites/articles/archive/2011/07/23/this-antioxidant-dramatically-inhibits-alzheimers-disease-progression.aspx