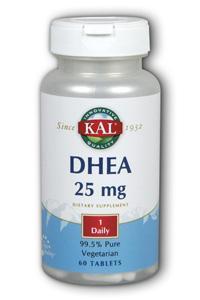 Dehydroepiandrosterone abbreviated as DHEA is also known as prasterone, androstenolone or 3β-hydroxyandrost-5-en-17-one or 5-androsten-3β-ol-17-one, is an essential endogenous steroid hormone. DHEA is the most abundant steroid that circulates in human body.
Where is it produced in the body?
It is produced in the gonads, the brain and the adrenal glands, where it functions essentially as a metabolic intermediate in the biosynthesis of what are known as the androgen as well as the estrogen sex steroids.
There has been numerous talks and debates on how DHEA or dehydroepiandrosterone hormone affects the human sexuality, how it influences our mental and physical wellbeing.
The question is does this hormone provide effectual relief for mental health issues, sexual problems, physical health issues or the link between this hormone and aging.
But what is DHEA?
DHEA is a steroid hormone and a precursor of androgen or testosterone in women. Adrenal glands produce the highest of the bodies DHEA in women while the ovaries provide the least amount of this steroid. However the level of this hormone naturally decreases with age, and by the time we are or rather you are 80 years, the amount of the hormone produced by the body is about 10 percent of the total produced at the highest point in time I.e during our youth days or in early adulthood.
There are many claims associated with DHEA. You might have heard or not heard of them. They include
Aiding in weight lose
Increasing ones energy levels
Boosting ones immune system
Slowing down the aging process
Improving ones memory
And reduce your risk of heart disease and cancer
DHEA, has great connotation to longevity, it is known to hold great potential especially in far as the retarding aging process is concerned.
This hormone occurs at higher levels for people who focus to relax their minds while focusing less on disturbing minds and everyday stresses. Scientific research has shown that such individuals are less prone to arthritis, cancer, diabetes and heart diseases.
As one ages the skin elasticity, over time wrinkles start forming, frown lines and smile creases become even more entrenched. The eyesight and hearing being declining while the sags and bulges start to appear.
Understanding the root cause for this is important for addressing this problem.
Research has shown that there is a link between DHEA and aging, the higher the levels of DHEA and signs associated with aging including wrinkles, frowns, lose of sight and hearing just to mention but a few. Besides this a research a women who took around 50 mg of this hormone daily showed increased sex desire and physical and mental sexual satisfaction.
There was also enhanced mental satisfaction, decreased stress levels just to mention but a few. It is agreeable that all these factor in one way or the other play a major role in aging. Lack of this thereof aids someone remaining young and strong.
Despite the desire not to get old, aging is a natural process and all of us must get at some point or another. But we can mitigate this by taking DHEA supplements.
Read More