Most people know about Omega-3 fatty acids and even know that they are found in fish oil. What they do not know, however, is the active ingredient in it that is responsible for its amazing health benefits. Docosahexaenoic acid (DHA) is the miracle substance in fish oil that has been found to mediate the heath effects of fish oil.
Health Benefits of DHA
DHA is so important in health that missing it can lead to morbidity or poor health. It is a component of the human brain, the cerebral cortex, the testicles, the sperm, the retina and the skin. In fact, DHA is considered the secret behind the evolution of human intelligence. Research has indicated that intake of enough amount of this important substance can help prevent degenerative diseases of the brain and the cardiovascular system.
Why Can't Human Body Synthesize DHA?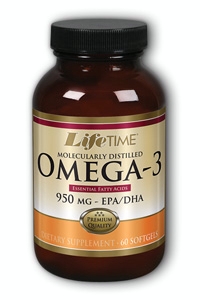 Our bodies have the right enzymes and other machineries to synthesize DHA but the rate of synthesis is extremely low even in healthy individuals. These long-chain polyunsaturated fatty acids is usually synthesized from their respective polyunsaturated fatty acids such as alpha-linolenic acid (ALA) but researchers cannot understand why only less than 0.5% of linoleic acid or ALA is converted to DHA.
Due to this low rate of synthesis, appreciable amounts of this substance cannot be manufactured despite taking large amounts of DHA rich fish species. Despite the low levels, humans are asymptomatic but the brain is performing at baseline levels.
DHA Supplementation
Because of the low rate of synthesis and the importance of docosahexaenoic acid, it is important to find an alternative source. In other words, we need to supplement it in our diet in order to enjoy the health benefits. The good news is that researchers in the field of nutrition and health have found a way to extract DHA from fish and other sources and formulate it into a supplement. Now you can enjoy good health by taking this the DHA supplements.
References
1. en.wikipedia.org/wiki/Docosahexaenoic_acid#Nutrition
2. www.bodyrecomposition.com/research-review/research-review-extremely-limited-synthesis-of-long-chain-polyunsaturates-in-adults-implications-for-their-dietary-essentiality-and-use-as-supplements.html
3. www.ncbi.nlm.nih.gov/pmc/articles/PMC3257695/