If you are aiming at alleviating stress and gaining maximum weight, Relora is the best dietary supplement to go for. It is considered as the most utilized stress supplement in the whole world. Most top selling magazines have effectively featured this supplement and how effective it is. It is made from a blend of two plant extracts: magnolia officinalis and phellodendron amurense.
The plant extracts work to bind stress receptors located in the central nervous system. Stress receptors are responsible for bringing about anxiety. It relieves the receptors that are associated with sedation. As a result, one experiences relaxation without feeling drowsy. For one to effectively manage everyday stress, Relora plant extracts are taken to normalize levels of cortisol (the stress hormone) and the adrenal hormone DHEA. Stress can lead to both physical and emotional problems to human beings.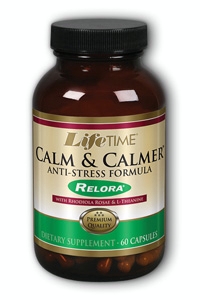 Relora has the capability to handle symptoms related to stress. Such symptoms include restlessness, irritability and difficulty in concentration, tense muscles and mood swings. The extracts have also been proved to relieve stress – related eating habits which have been proved to be the major causes of weight gain. By cutting down on the desire to consume sugary and salty foods, one is capable of loosing a great deal of weight. Relora has the capability to improve the sleeping capability and cutting down on cases of daytime drowsiness.
Even though the plant extract is considered safe, it is important that one consults a physician before using them. Some exceptional groups such as pregnant and breastfeeding women are highly expected to experience side effects. Women trying to get pregnant should also avoid using it unless advised by a health physician. It is advisable that the users avoid using caffeine and alcohol since they have the capability to disrupt the normal functioning of Relora. As a result, one is likely to experience stomach disorders. The supplement can be acquired in local stores as well as online stores.
Reference: http://www.doityourself.com/stry/relora