For quite some time now, vinegar has been lauded as a one of the most effective weight loss helpers. Apple cider vinegar, in particular, falls under this category and is one of the products that studies have shown can, albeit marginally, help with weight loss. It is believed that taking two or three teaspoons of Apple cider vinegar before meals can help with appetite reduction and metabolic stimulation.
How Apple Cider Vinegar Helps You Lose Weight
Apple cider helps suppress appetite as well as control blood sugar levels. Studies have shown that spikes in blood sugar support weight gain. Apple cider vinegar lowers the glycemic index and thus helps our bodies to balance the blood sugar levels thus preventing these spikes. Additionally, it's anti-fungal properties help fight Candida. Candida overgrowth encourages cravings for sugar and carbohydrates thus contributing to weight gain. As a general rule, the Acetic acid present in vinegar helps to suppress and control body fat accumulation thus contributing to helping you keep a trim figure.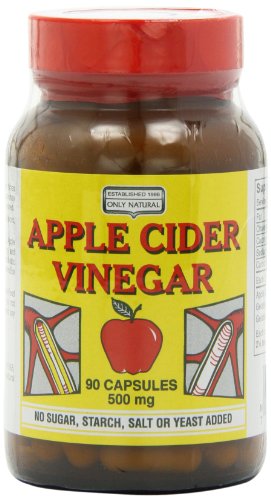 How to Use ACV for Weight Loss
You are advised to mix at least two teaspoons of Apple cider vinegar in some water or juice. This vinegar has very acidic properties that may cause some irritation or mild discomfort to your stomach or throat if not diluted. Do this before meals. Apple cider vinegar is preferred to other types of vinegar because, not only does it help with weight loss, but it also has detoxifying qualities that are beneficial to your general health. This vinegar has shown some very positive results as a helpful tonic when it comes to fighting diabetes, high cholesterol, acid reflux, free radicals and cancer.
This is not to say that this type of vinegar is a miracle worker. In order for any weight loss regime to work, an individual must be willing to make some radical lifestyle changes. This includes, among many others, eating healthier and exercising.
References
1. http://www.naturalnews.com/041991_apple_cider_vinegar_weight_loss_healthy_diet.html
2. http://www.happynews.com/living/weight/apple-cider-vinegar-help-weight.htm