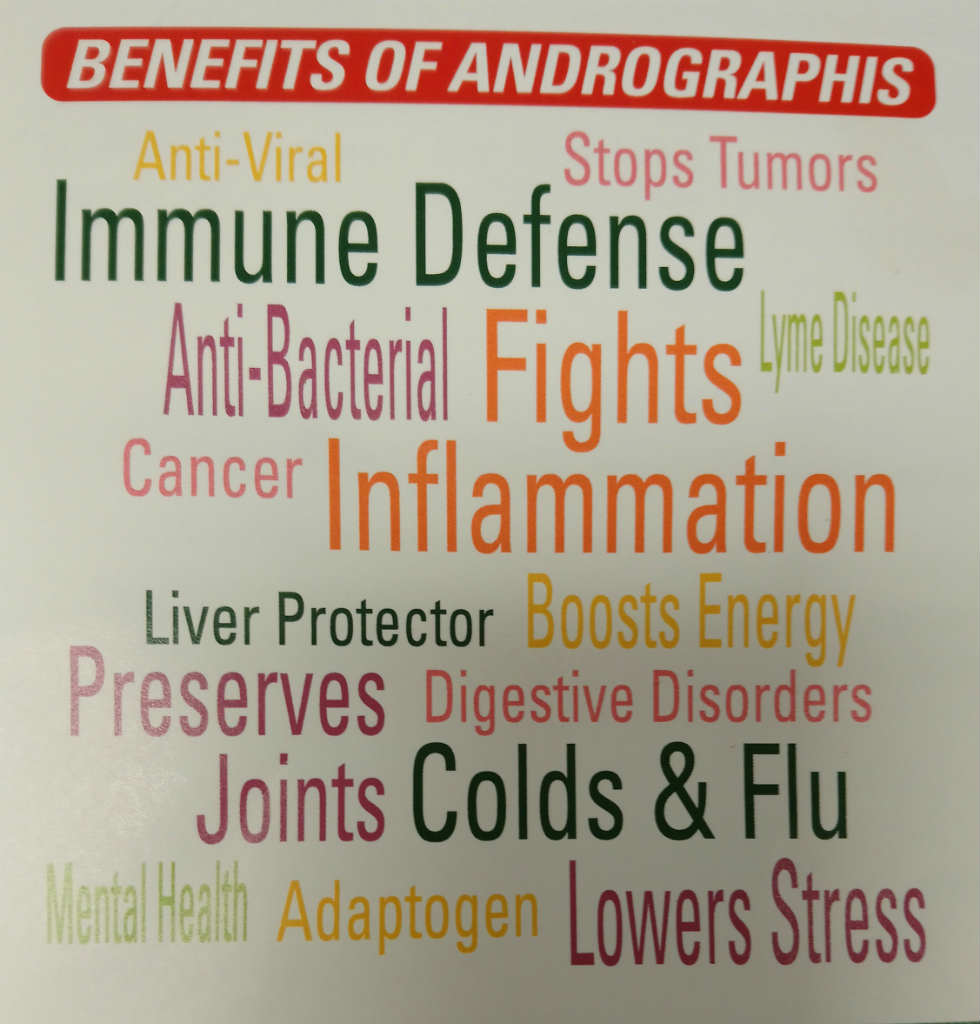 Protects the Liver – Stops the over-proliferation of cells that lead to cirrhosis, boost the activity of glutathione and superoxide dismutase (SOD).
Strengthens immune defense
Stops viruses and resistant bacteria
Prevents tumors and cell damage – Andrographolide from andrographis been linked to stopping the cycle of melanoma cancer cell growth.  same with glioblastoma cells, and pancreatic tumor cells.
Soothes digestive disorders – soothes ulcerative colitis (UC), Andrographolides lower inflammation markers, protects the lining of the stomach by raising pH making the stomach less acidic.
Prevents pain, inflammation, and arthritis symptoms – Inhibits cyclooxygenase-2 (COX-2) relieving pain.
Supports energy and resilience – Helps restore homeostasis improving mental and physical health.
Protects heart and arteries – Inhibits cholesterol oxidation, lowers cholesterol, and relaxes blood vessels.
Andrographis has the amazing ability to enhance your health and wellness.  It is the on more impressive herbal supplement in the world, which can help potentially reverse a multitude of diseases.  For best results look for an extract that is standardized to andrographolides.  Along with andrographis, curcumin, boswellia, and grape seed extract can all save lives and improve health.