Literally translated as "sacred bark" in Spanish, Cascara Sagrada is one of the best colon cleansing herbs that you'll come across in the whole world. It has been used for many years to clean the bowels by Native Americans because it has superior laxative properties. It contains anthraquinone which helps in stimulating peristaltic movements in the gastrointestinal tract. The contractions of the colon walls give you an intense urge to move your bowels. Moreover, it aids in strengthening the muscles within the intestinal tract and it stimulates secretions from the gallbladder, stomach, liver and pancreas, giving it extra laxative effects.
Dosages
Commercially, Cascara Sagrada is available as capsules and liquid gels or as dried bark herbal extracts. The recommended dose is usually one 300 mg capsule, which is supposed to be taken in the late afternoon to ease bowel movement in the early hours of the following morning. The dried bark kind may be steeped into an herbal tea and drank in the afternoon.
Side Effects
Abdominal cramping can result from taking this bearberry supplement due to excessive muscle contraction, electrolyte imbalance and loss of fluids inside the body. You can also experience bloody diarrhea, vomiting, abdominal pain and urine discoloration as a result of using this natural laxative. However, prolonged use of this herbal treatment can lead to dark pigmentation inside the colon, the development of cancerous cells and benign tumors called adenomas, and the eventual loss of potassium in the body.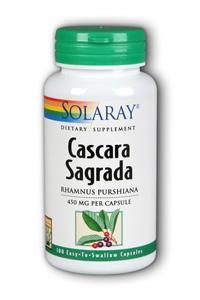 Precautions
You should not use the Cascara herb in large quantities and for a long time. You should take a rest after using it for 30 days as it may cause intestinal distress as well as become habit-forming. Use it for a short time. Results can be seen in 1 to 2 days.
Moreover, you should not take this type of herbal supplement when you suffer from a liver or kidney problem, cardiovascular disease, diverticular condition, Crohn's disease, severe anemia, abdominal hernia, congestive heart failure, ulcers, hemorrhoids, appendicitis, gastrointestinal cancer, irritable bowel syndrome, or if you have gone through recent colon surgery. Children and pregnant women should not use Cascara Sagrada as well. Please note that it's important to first consult with your doctor before supplementing your diet with herbal products to ensure your own safety.
References
1. http://www.colonhealthmagazine.com/colon-news-center/colon-cleansing-herbs-the-magic-of-cascara-sagrada.html
2. http://www.raysahelian.com/cascarasagrada.html
3. http://ibsdoctor.hubpages.com/hub/106-Constipation-Remedies-To-Help-With-IBS