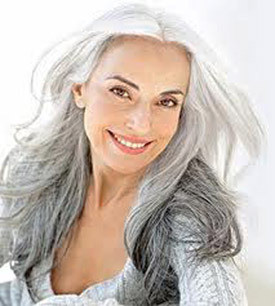 Contrary to the belief that only aged people develop grey hair, today, young men and women also have patches of grey hair. The hair goes grey when the color-producing cells stop producing melanin, the pigment that gives hair its color. Although many people believe that pre-mature greying of hair is caused by stress, there are other major causes. While scientists believe that pre-mature greying of hair is caused by genes, ethnicity, lifestyle, nutrition, poor kidney function, toxins, vitamin B-12 deficiency, and pituitary or thyroid glands are also major culprits.
The first instinct that you will probably have when you find a few grey hair strands in your head is to pull them out. However, the action of pulling hair can actually damage the hair follicles, which of course might take a long time to regrow. Many people use hair-dyes but the problem is that they do not offer permanent solutions. Furthermore, hair-dyes contain harsh chemicals that may damage or slow down the growth of hair. As always, natural remedies always workout best in most cases. Apparently, wheat grass has been shown to reverse greying hair by rejuvenating the cells.
Why You Should Use Wheatgrass to Reverse Grey Hair
Regular consumption of wheatgrass has been shown to reverse graying hair. According to Chinese traditional medicine practitioners, hair pigmentation is directly associated with the quality of blood and health of the kidneys. Wheatgrass contain large amounts of Catalase as well as other essential antioxidants that aid in cells rejuvenation, which gradually slows down the aging process. It is also loaded with 13 vitamins, 17 essential amino acids, 90 minerals, nutrients, chlorophyll, and 18 live enzymes. Chlorophyll makes up at least 70% of wheatgrass and it cleanses, detoxifies, strengthens, and oxygenates your blood. Blood detoxification enables free circulation which enhances the transport of nutrients and oxygen to the cells, tissues, and organs, which in turn boosts its strength . This helps to restore the health of the body cells, tissues, and organs such as the kidney and the liver.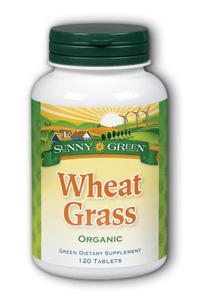 How to Use Wheatgrass to Reverse Grey Hair
Consuming wheatgrass on a daily basis is recommended as it aids in the rejuvenation process, which slows down aging. You will need to consume one glass of its juice every day. Remember that in order to get the most benefits from the juice, the wheatgrass must be young and fresh as it contains higher concentration of chlorophyll and other nutrients. You can extract the juice easily by use of a wheatgrass juicer. You can also consume it in its powder form by adding a tablespoonful to your smoothie. Alternatively, you can take the recommended supplements of wheatgrass tablets. You can also use the juice on your hair as a hair conditioner. Washing your hair with wheatgrass juice helps rejuvenate and improve its appearance.
Apart from reversing grey hair to its natural color, wheatgrass is also a powerful disease fighter as it has the ability to fend off the advance of cancer cells and tumours. It also improves you overall body health and improves your life quality. Additionally, proper nutrition is also important as it provides your body with minerals essential for preventing the greying of hair.
So, Do you have grey hair?  What is stopping you from trying wheatgrass today?
References
http://www.lahealthyliving.com/natural-remedies-remedies/use-wheatgrass-reverse-grey-hair/
http://www.healthyfoodhouse.com/wheatgrass-turns-gray-hair-back-to-its-natural-color/
http://www.naturallycurly.com/curlreading/seniors/can-wheatgrass-reverse-gray-hair/