Gotu Kola (centella asiatica), a perennial swamp plant and commonly called pennywort, grows naturally in countries such as Sri Lanka, Indonesia, India, Madagascar, and South Africa. Known by different names, the dried leaves and stems of this plant are used in many herbal remedies. Gotu kola is not related to the cola nut in any way and does not contain either caffeine or any other stimulant.
Gotu kola is used in Chinese medicine and Ayurveda to treat many disorders including skin wounds and poor blood flow or venous insufficiency. Gotu kola is said to strengthen the immune system as well as the adrenals. The use of this herb has also been recommended for the betterment of many disorders of the nervous system including epilepsy, senility and improvement of memory and as a mild adaptogen.
Though gotu kola has been used for over 200 years in Indian medicine for treatment of psoriasis, healing skin ulcers in leprosy, etc., only recently the use of gotu cola extracts in nerve regeneration has been scientifically researched.
Myelin Sheath
The myelin sheath is a layer that electrically insulates the axon of a neuron. It is made up of fatty substances and protein. Myelination refers to the production of myelin. The amount of myelin is very little at the time of birth. Myelination increases during infancy and continues through adolescence.
The function of the myelin sheath is to speed up the nervous impulses along the nerve cells. When the myelin sheath is damaged, nervous impulses slow down. This causes disorders such as multiple sclerosis (MS). It is characterized by scarring of the myelin sheath and leads to a chronic and disabling disease. MS manifests as paralysis and muscular weakness, lack of coordination and balance, and emotional disturbances in those affected.
Golu Kota and Myelin Sheath Regeneration
Some of the active ingredients of gotu kola are asiaticoside, riboflavin, pyridoxine, serine, lysine, magnesium, calcium, etc.
Some scientific studies have indicated that extracts of golu kota promote nerve regeneration. In cases of axonal degeneration due to diseases or trauma, it is seen that intake of golu kota aided the regeneration and improvement of connectivity in the neural networks. In many cases, a partial functional recovery has been observed.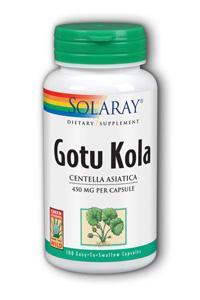 Animal studies have indicated that those treated with gotu kola extracts, the regenerated axons are larger in size, having thicker myelin sheaths.
In other scientific studies, an alcohol extract of gotu kola stimulated an increase in the growth of neurites in human brain cells and the active compounds that fueled this growth were seen to be asiaticosides and asiatic acid.
Serine is the active compound believed to help in myelination. Serine is also believed to contribute in forming the building blocks of DNA, which makes it an important factor for growth and development of healthy cells.
Research also suggests that omega-3 fatty acids from cold water fish such as salmon and mackerel and from flax seed oils are helpful in the regeneration of myelin sheaths. Sufferers of MS have reported marginal improvement in their condition when they take tinctures of gotu kola with fresh ground flax seeds as a part of natural therapy.
Read More