Do you feel like you're constantly running on empty? Are you struggling to manage your stress levels and keep your weight under control? If so, you may have cortisol imbalances. Cortisol is a hormone that is produced in response to stress. When cortisol levels are out of balance, it can lead to a number of unpleasant symptoms. We will discuss how to balance healthy cortisol levels in the body and restore your health!
What is cortisol and what does it do in the body
Cortisol is a steroid hormone that is produced by the adrenal gland in response to stress. It plays an important role in the body's stress response, helping to regulate blood pressure and blood sugar levels. Cortisol also helps the body to store energy and to modulate the inflammatory response. In excess, however, cortisol can have negative effects on health, including weight gain, anxiety, and depression. Therefore, it is important to keep cortisol levels in balance by managing stress levels and getting adequate rest.
The effects of cortisol imbalance
Cortisol is a key hormone involved in the body's response to stress. Normally, cortisol levels rise during stressful periods, allowing the body to cope with these situations. However, when cortisol levels are chronically elevated, this can have damaging effects on various physiological processes. Such an imbalance can lead to increased blood pressure, reduced immune function and trouble regulating blood sugar levels. Additionally, chronic cortisol imbalance has been shown to cause serious mental health issues such as anxiety and depression. Thus it is clear that maintaining healthy cortisol levels is essential for overall well-being and optimal functioning of the human body. While there are a number of factors that can contribute to a cortisol imbalance, such as chronic stress or certain medical conditions, steps can be taken to help restore balance and manage symptoms. For example, regular physical activity and plenty of restful sleep have been shown to have positive effects on cortisol levels. Ultimately, by staying mindful of the toll that excessive stress can take on our bodies and taking proactive steps to minimize its negative effects, we can help keep our hormones in balance and improve overall wellness.
How to balance cortisol levels
There are many things that can affect our cortisol levels, including stress, lack of sleep, and diet. These factors can all lead to an imbalance in this hormone, which is responsible for regulating the body's response to both physical and emotional stress. Maintaining healthy cortisol levels is critical for maintaining overall health and well-being, as wellbeing is closely linked to our body's ability to cope with stress.
So how can we keep our cortisol levels balanced? The first step is to make sure you're getting enough sleep each night. Without adequate rest, we simply don't have the energy or mental clarity needed to manage stressful situations effectively. It's also important to be mindful of your diet. Consuming foods high in sugar or unhealthy fats will not only lead to weight gain, but it can also cause spikes and dips in cortisol levels that further disrupt your body's natural rhythm. Other important factors include regular exercise and time spent in nature, both of which help to release endorphins and reduce stress. With these simple steps, you can successfully balance your cortisol levels and help improve your overall quality of life.
Foods that help to balance cortisol levels
Cortisol is a hormone that is produced by the adrenal gland in response to stress. It plays an important role in regulating metabolism and helping the body to respond to stress, but high levels of cortisol can lead to weight gain, fatigue, and anxiety. There are a few different foods that can help to balance cortisol levels and promote adrenal health. For example, coffee and green tea are rich in antioxidants and caffeine, which can help to improve energy levels and reduce stress. Additionally, omega-3 fatty acids found in fish, nuts, and seeds have anti-inflammatory properties and can help to protect the body from the damaging effects of stress. Finally, dark chocolate contains flavonoids that can help to reduce cortisol levels and improve mood. By including these foods in your diet, you can help to keep your cortisol levels balanced and support your adrenal health.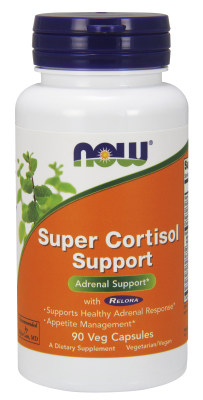 Herbal remedies for balancing cortisol levels
Herbal remedies for balancing cortisol levels are available in many forms. Super Cortisol Support with Relora is one such remedy that can be effective in regulating cortisol levels. This supplement contains a blend of herbs and nutrients that help to support the adrenal glands, including ginseng, Rhodiola rosea, and magnesium. Studies have shown that this formula can help to reduce stress and improve energy levels. Cortisol rescue is another herbal remedy that is sometimes used to balance cortisol levels. This supplement contains a mix of herbs, vitamins, and minerals that work together to support the adrenal glands and reduce stress. Both of these supplements can be helpful in regulating cortisol levels.
Exercise and stress management tips for restoring balance
While stress is a natural part of everyday life, long-term or chronic stress can have a negative impact on both physical and mental health. High Cortisol levels that are triggered by stress can lead to increased inflammation and heart problems, as well as disrupted sleep patterns and impaired cognitive function. Thankfully, there are several effective strategies for managing exercise and restoring balance in the face of stress. One key approach is to engage in regular physical activity. Whether it's taking a brisk walk, playing sports with friends, or going to the gym, regular exercise helps to promote overall health and has been shown to lower Cortisol levels over time. Another useful strategy is to incorporate relaxation techniques such as meditation or deep breathing into your daily routine. By combining exercise with these types of mindful practices, you can stay healthy and balanced even in the face of stress.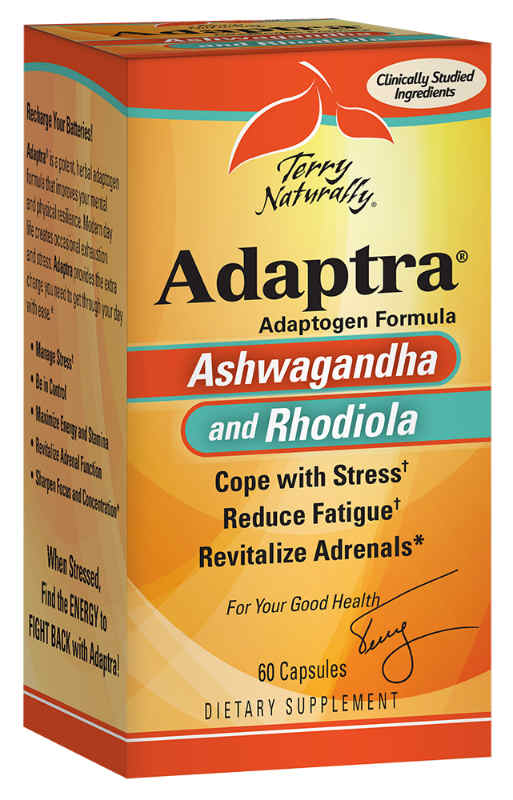 Reducing stress can extend your life!
There's no doubt that stress can take a toll on your health. It can cause physical symptoms like headaches and stomachaches, and it can also lead to more serious health problems like heart disease and depression. But did you know that stress can also shorten your life? Studies have shown that people who are under a lot of stress tend to die at an earlier age than those who are not.
So what can you do to reduce stress and extend your life? There are many things you can try, but one of the most effective is exercise. Exercise releases endorphins, which have mood-boosting and stress-reducing effects. Exercise also helps to improve sleep quality, which can further reduce stress levels. If you don't have time for a full workout, even a short brisk walk can be helpful. Other stress-reducing activities include meditation, and spending time in nature. So make a commitment to reducing stress today, consider taking a supplement to help, and you may be surprised at how much longer and healthier you live.