What is Cholesterol
Cholesterol is a fat (lipid) that is released by the liver. Your body requires some amount of cholesterol to function well. However, high cholesterol can cause heart disease, which is a major cause of death in the world. Fortunately, eating certain foods can help reduce your cholesterol. Below are the four best choices:
Food Source to Lower Cholesterol
1. Fiber
Whether you are looking to control your cholesterol or otherwise, your body needs fiber. Dietary fiber is found in fruits, vegetables, unrefined grains and legumes. The soluble fiber obtained from foods such as beans, lentils, citrus fruits, apples, flax seed meal, and barley are particularly efficient in reducing cholesterol.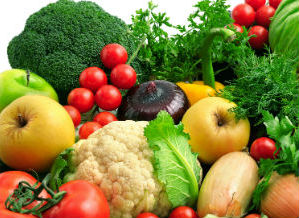 2. Fish oil
Fish oil reduces the rate at which cholesterol is released by the liver. Fish oil provides the body with omega 3 fatty acids, which are universally known to control cholesterol. If you want to use omega-3 fatty acids, make sure that you speak to your doctor to determine whether you can use omega-3 fatty acid supplements, particularly if you have a preexisting medical complication or are using blood-thinning drugs.
3. Red Yeast Rice
This food has been tested and proven to lower cholesterol. Red yeast was initially found in the OTC supplement Cholestin. Nonetheless, the FDA banned Cholestin and the product had to be reformulated to remove lovastatin. Lovastatin is a compound used in the manufacture of cholesterol prescription drug Mevacor. Other supplements that contain red yeast rice have small quantities of lovastatin. Their efficiency is debatable.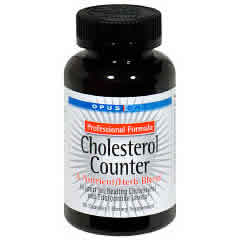 4. Soya beans
Intake of soy protein has been proven to lower triglycerides and cholesterol, eventually helping to prevent coronary heart disease. Soy protein can be found in soy nuts, edamame, soy yoghurt, soy milk, tempeh, tofu and a host of other foods manufactured from soy beans.
If you have high cholesterol, consider eating more fiber foods, particularly barley, oats, vegetable and fruits. To control your cholesterol further, be sure to increase your intake of red yeast rice, fish oil and soya beans. These four foods have shown to be effective in lowering cholesterol to healthy levels.
References:
http://www.mayoclinic.com/health/cholesterol/CL000022
http://www.webmd.com/cholesterol-anagement/guide/high_cholesterol_alternative-therapies
http://www.cholesterol-loweringfoods.org/cholesterol-lowering-supplements‎
Read More