Epigenetics is a branch of genetics and developmental biology that studies chemical modifications taking place in the specific genes or gene-associated proteins – of an organism. Epigenetic modifications determine how the information in genes is used and expressed by the cells of our bodies. The term epigenetics came into general use around 1940s, when Conrad Waddington used it to describe the interactions between genes and gene products, that direct development and give rise to an organism's phenotype or observable characteristics.
How dietary habits can cause genes to awaken or sleep, which leads to diseases
To understand the link between epigenetics and diet, lets take an example from the 'Dutch mothers' of the second World War. These Dutch mothers, a group of pregnant women from Netherlands who labored under starving conditions imposed by harsh winter and food deficiency, gave birth to relatively small babies. When these small babies grew up to continue the lineage, their next generation babies were also in relative prosperity, small babies.
Did you notice a connection in there? The diet of those Dutch mothers, which highly lacked in nutrition, resulted in the delivery of small babies and this effect continued onto the next generation as well, wherein again small babies were born. This substantiates the idea that the physical changes acquired during an individual's lifetime has chances of being passed on to their forthcoming generation(s).
We are well aware that adding good quality nutrition to our diet serves as an elixir to our health but a pretty unknown fact remains that the outcome of unhealthy eating will continue to exist even after one has changed his/her food habits for better health. A study revealed that a continuous habit of eating junk or unhealthy food affects in the proper functioning of our immune system. This function takes place owing to the effect of unhealthy lifestyle affecting the expression of the genes, resulting in a persistent risk of developing cardiovascular diseases. The best (and the only) option is to consume diets rich in vital nutrients.
Several identified lifestyle factors – such as diet, obesity, physical activity, tobacco smoking, alcohol consumption, environmental stress and working on night shifts – might modify epigenetic patterns. With respect to diets, foods that contain high proportions of polyunsaturated fatty acids, have the ability to produce mutagenic free radicals and oxidative stress which unfortunately leads to epigenetic alterations. Diets rich in fruits and vegetables (containing many natural anti-oxidants) can fetch anti-cancer protection while diets low in folate can entail the risk of colorectal cancer.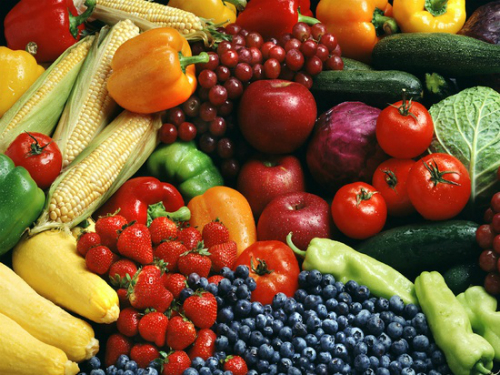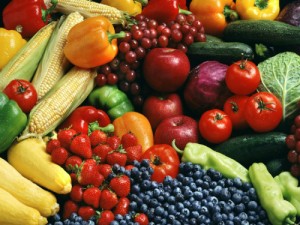 Bioactive dietary components naturally present in fruits and vegetables of a typical daily intake have great preventive and therapeutic potential in a wide variety of human diseases such as cancers. These bioactive components -which contain polyphenol, EGCG, isoflavone, genistein, SFN, resveratol etc.- are present in green tea, soybean products, broccoli sprouts and berries and can also be called 'epigenetic food'. Dietary components such as EGCG, genistein and SFN are believed to have effects on cancer prevention.
The habit of eating unhealthy foods aka junk foods should be abhorred as soon as possible from your lifestyle for healthy living. Healthy diet can fight with the modifications of epigenetics thereby causing life threatening diseases to not only us but to our forthcoming generations as well. Pick up a good habit of including green tea, berries, soybean products and broccoli in your daily diet to manifest the healthiest you. Practice healthy diet and pass it onto your children for the abundantly healthy generations to come.
References
https://www.britannica.com/science/epigenetics
http://www.epigenome.eu/en/2,48,872
http://www.whatisepigenetics.com/the-consequences-of-a-poor-diet-could-epigenetically-persist-despite-improving-eating-habits/
http://www.ncbi.nlm.nih.gov/pmc/articles/PMC3752894/
http://www.omicsonline.org/epigenetic-food-a-new-approach-for-cancer-prevention-and-therapy-2155-9600.1000e103.php?aid=5465