Are you meeting your daily nutritional requirements? Well, if not, relax. Colorful fruits and vegetables are undervalued today despite the numerous health benefits they offer. They not only enhance your health but can also be very useful in helping you prevent some common diseases like cancer and conditions like metabolic acidosis.
Let's look at some of the key benefits of getting 5 to 9 servings of fruits and vegetables daily.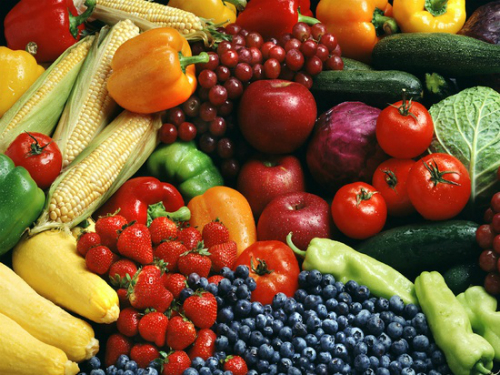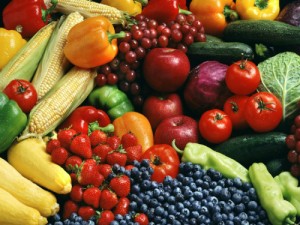 Health Benefits of Fruits and Vegetables
Have anticancer properties
Cancer has been mostly linked to diet and lifestyle choices such as too much smoking and drinking. You have to change your eating habits by avoiding carcinogenic foods like processed meat. However, by including fruits and vegetables in your diet, you can stand head and shoulder tall against cancer and many other diseases. Fruits and vegetables are rich in antioxidants and phytonutrients that boast of anticancer properties.
How do dietary antioxidants fight cancer?
Antioxidants which are present in fruits and vegetables can prevent you from dying from cancer. How? Antioxidants such as lycopene, beta carotene, and vitamins C, E, and A scavenge on free radicals which are associated with cancer progression. If you don't want die from cancer, add more fruits and vegetables to your diet.
How do phytonutrients prevent cancer?
Fruits and vegetables contain powerful phytonutrients like lycopene that prevents you from getting a variety of cancers and many other diseases. Even though there are many phytonutrients supplements, dietary sources are still the best. Examples of fruits and vegetables that are filled with phytonutrients include asparagus, broccoli, cabbage, beetroot, avocado, coconut, cucumber etc.
Have alkalizing properties
By consuming acidic foods, you are exposing your body to cancer. Alkaline fruits and vegetables neutralize your body pH so that you avoid suffering from conditions like metabolic acidosis that occurs when your body pH is too acidic for long. Foods like processed meat produce lots of acid during digestion which is dangerous for your organs and organ system.
How do alkalizing properties fight off cancer?
The good news is that almost all fruits and vegetables have an alkalizing effect, meaning that they are able to breakdown the acid so that it is no longer harmful to the body. Studies revealed that the veggies have the most powerful alkalizing effects. To keep your body in perfect balance, compensate for your nutritional gaps by ensuring that you start including more fruits and vegetables in your daily diet.
The Bottom Line
It is easy to tell that fruits and vegetables offer a load of benefits, some of which you possibly have never thought about before. The 2 benefits that have been highlighted in this article are just the key ones, meaning there's still more that could not be accommodated here. Hopefully, you've learned a few things regarding the amazing benefits of including fruits and vegetables in your diet and that you will change your eating habits to live a happier and healthy life.