Diuretics are substances that increase the production of urine, which helps the body lose excess water from the blood stream. Diuretics are prescribed to those who are experiencing water retention due to hypertension, heart diseases, liver disorders, premenstrual syndrome, sciatica – all of which enhance the retention of water in the body. Diuretics are available either as synthetic or herbal supplements.
Do herbal diuretics work?
The answer to that question is a firm "Definitely!." Herbal diuretics are 100 percent safe when taken in moderation. Any overdose can cause dehydration as diuretics intend to flush out excess water out of the body by overproduction of urine. Moreover, herbal diuretics are far healthier and safer to use than synthetic or prescription diuretics because they contain vitamins and minerals that boost the individual's overall health.
What are some of the herbal diuretics available?
1. Uva Ursi
Also known as bear berry, Uva Ursi is an excellent herbal diuretics product that is very beneficial in treatment of urinary tract disorders and is also helpful in elimination of bacteria from urine. The leaves of uva ursi enhances the elimination of fluid from the kidneys and is useful in reducing inflammation in body. It helps the kidneys flush out excess sodium from the body. Otherwise, the sodium forms into crystals, which later harden into stones.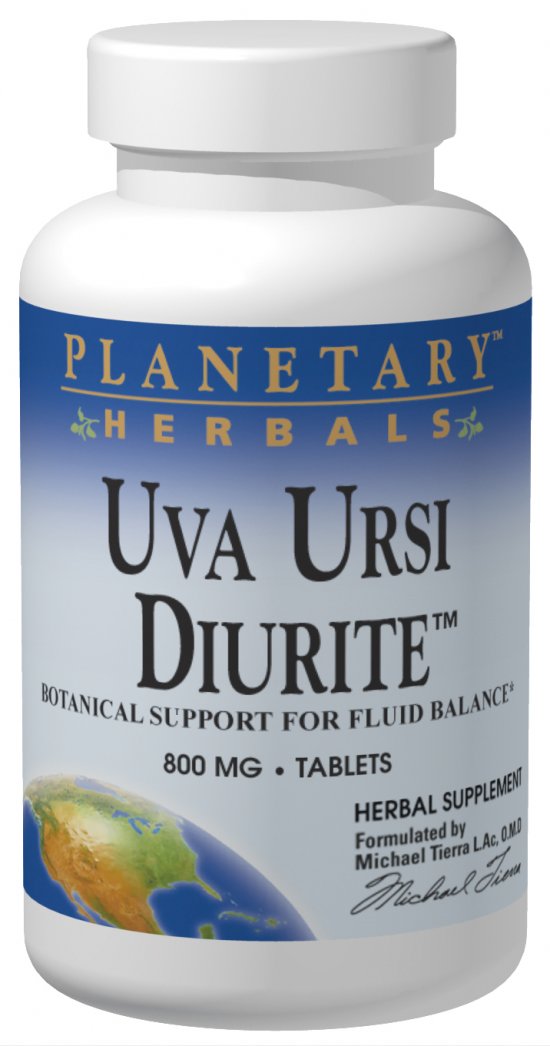 2. Dandelion
Dandelion is another natural produce which has been proven beneficial in acting as a diuretic. The leaves of dandelion are used in herbal diuretics for incredulity the formation of urine by the kidneys.
3. Goldenrod
Another natural diuretic, goldenrod, has been proven beneficial in elimination of water from the body. When taken in conjunction with dandelion leaves, goldenrod works best in flushing out excess sodium and water from the body. Studies indicate that intake of goldenrod has decreases inflammation and muscle spasms in body.
4. Bladderwrack
Bladderwrack is a seaweed which has been reported to have diuretics property. Since it contains high amount of iodine, the intake of Bladderwrack should be under the supervision of a doctor.
Reference: http://www.nlm.nih.gov/medlineplus/druginfo/natural/726.html