What is a maca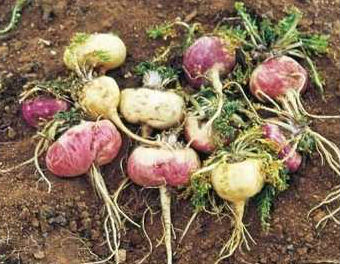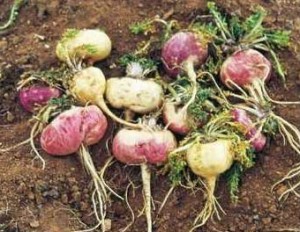 Maca is a native herbaceous plant of Peru, an ancient plant species that traces its origin of cultivation way back 2,000 years ago in Central Peru, in the area of San Blas. Believed to be one of the top super foods, maca is known for its energy boosting effect for men and women. The plant gained its popularity because of its extraordinary nature; it contains 60% carbohydrate, 10% protein, plenty of vitamins and minerals, phyto nutrients, and fatty acids.
The plant is commonly known as "peruvian ginseng" and is believed to be a medicinal herb thousands of years ago. It resembles the look of a radish and an onion like structure. Maca commonly grows on high altitude areas; it sprouts its frilly leaves above the ground about 12-20 cm/s and grows a root crop below the ground, which is the edible part. Scientifically known as " lepidium meyenii ", this herb can be found on different colors : cream, red, yellow, purple, blue, gray, or green.
Famous for its health benefits and energy boosting effect, maca is believed to increase strength, as well as sexual functions, and fertility for both women and men.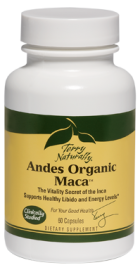 Cultivation and processing
Maca's are grown above 4,000 meters on high altitudes by local farmers of Peru. It takes about 6-8 months to harvest till it reaches the required size, and then the harvested root crops were dried to the sun for 10-15 days and is
transported to local processing plants. Maca roots can be stored unbelievably up to 7 years.
The root crop undergoes cleaning processes, and cut into parts. It is then milled to form a fine powder, and is finally packed for export.
Health benefits of maca
The plant is considered to be safe to eat. Classified as a super plant, it contains high amounts of minerals such as: iron, calcium, and potassium. Iron is beneficially known to promote good blood circulation, which increases good
oxygen transportation on the body. Iron is known to help the immune system. Calcium generally contributes to bones and teeth and muscle functions. Potassium also contributes on muscle functions and good functions of nervous system.
Macas can be processed as food on different ways. In Peru, it is a usual delicacy, as they love to roast macas. It can also be boiled, mashed, and mixed with other ingredients to form porridge. Some uses maca as a part of a jam. It is a
well mix for food as it contains also several essential elements such as : copper, iodine, manganese, zinc. Fatty acids can also be found on macas like linolenic acid which is a known omega3 fatty acid which is good for the heart.
19 more amino acids are also found on this plant. With these nutrients, maca is also known to increase good skin conditions.
The plants aphrodisiac effect can be due to high amounts of protein and several vital nutrients, which may increase good body functions and thus gives more energy for the human body. Although several discussions were pointed by
researchers, whether the plant could really increase sexual performance, it could be concluded that because the plant promotes good body functions it may really effect the sexual performance of both male and female.
References
http://en.wikipedia.org/wiki/Lepidium_meyenii
http://www.supernutrients.co.uk/product/maca
http://www.thebestofrawfood.com/super-foods.html
http://www.medicinehunter.com/peruvian-power-plantRead More