Magnesium, which is often referred to as the "forgotten mineral," is an essential nutrient that aids in an array of bodily functions. It is often overlooked as it has received less attention than some other vitamins and minerals, but the truth is that magnesium is the superhero mineral that we should all know about. Sadly, many people don't get enough magnesium in their diet, and this can lead to an assortment of health issues.
The primary reason magnesium is so crucial is that it helps our muscles function correctly. Our heart is a muscle, and magnesium helps keep it healthy and functioning correctly by regulating heart rhythm and supporting the relaxation of the blood vessels and muscles them selves. Furthermore, magnesium is vital for bone health. It works with calcium to build and maintain healthy bone structure. People who consume adequate amounts of magnesium are more likely to have a higher bone mineral density, and as such, they are at a lower risk of fractures and osteoporosis.
Another critical function of magnesium is the role it plays in energy production. Adenosine triphosphate (ATP) is the molecule used by our cells to produce energy. Magnesium is required to produce ATP and ensure our cells have the energy they need to carry out their tasks. Therefore, low levels of magnesium can lead to muscle weakness, fatigue, and even depression.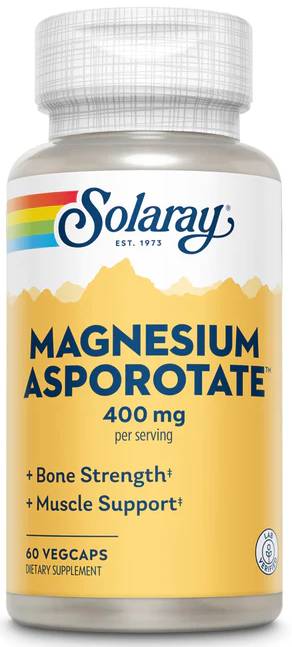 Moreover, magnesium has a role to play in our metabolism. It helps regulate blood sugar levels by increasing insulin sensitivity. Low levels of magnesium can, therefore, lead to insulin resistance and ultimately, type 2 diabetes. Additionally, magnesium supports healthy nerve function by keeping nerve cells healthy and preventing over-excitability.
Furthermore, magnesium is involved in more than 300 metabolic reactions in our bodies. It is required to carry out DNA repair, produce antioxidants, and promote healthy brain function. Low levels of magnesium have been linked to increased levels of inflammation that contribute to various conditions like heart disease, diabetes, and cancer.
In conclusion, magnesium is a vital mineral that deserves more attention. In America, over 70% of the population are deficient in magnesium. Make sure you get enough magnesium in your diet by consuming a magnesium dietary supplement. By ensuring you consume adequate magnesium, you can support your overall health and wellbeing!