How Xanthan Gum Produced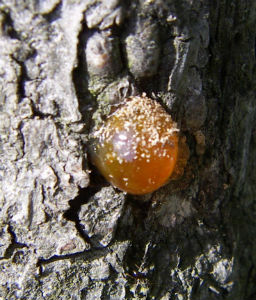 Xanthan gum powder is mainly a thickening agent for food that is produced by a bacterium during fermentation of sucrose or glucose. It is then, dried and ground into powder and a liquid is added to make it become gum.
Uses of Xanthan Gum
Besides Xanthan gum use as a thickening agent, it is also a stabilizer to prevent the separation of ingredients by enhancing emulsification. Xanthan gum is therefore used in salad dressing, freezing foods and beverages and hence the pleasurable texture in milkshakes and ice creams. Xanthan gum is also a major content in artificial egg white substitutes that eliminate the fat found in eggs.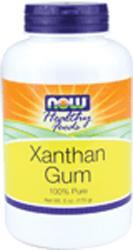 Where Xanthan Gum  Can Found
Xanthan gum is also found in toothpastes to keep it evenly intact .Besides, it is also a remedy to people with swallowing difficulties where it thickens liquid and is recommendable because it does not alter the taste or color of the food or drink being swallowed . Xanthan gum is also used in baking in situations where the gluten in wheat must be mislaid and thus achieving the stickiness of the dough. Xanthan gum is also part of the cosmetic industry where it is used to prepare water gels, shampoos and it prevents cosmetic ingredients from unraveling. Among the health benefits of xanthan gum is that it is an ideal substitute ingredient as in eggs where it keeps off excess emulsifiers and fats. It is also an ingredient in replica blood recipes. Xanthan gum provides a hydrating property to skin through its presence in cosmetics. In addition, it is a safe food additive free of toxicity since it is proven to have no effects on the flavor and color of food. Xanthan gum enhances the uniform suspension of ingredients consumed and it inhibits oil separation. It is a saliva substitute for a dry mouth, it lowers cholesterol and blood sugar level for diabetes patients and Xanthan gum reduces constipation.
References:
www.webMD/xanthan gum.
www. wikipedia.org/Xanthan gum.
Read More