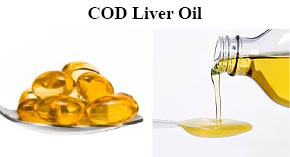 Just what is the medicinal value of cod liver oil? That is one of the major question that goes through our minds when cod liver oil is mentioned. If you are looking for answers to the above question then you are in the right place. This article takes a look at some of the benefit that this oil has to offer.
To start with the health benefits as well as the medicinal use of this oil dates back to the 18th century way before the discovery of vitamins and omega-3 fatty acids the dual that makes the oil a nutritional powerhouse. But Norwegian cod liver oil remains the most valued owing to its origin in the unpolluted waters of Norway.
 The power of this oil lays in its composition
As earlier mentioned the oil has two key components of the oil are omega-3 fatty acids and the vitamins. First the oil is rich in vitamin D, which the body can synthesize when exposed to sunlight, however given the geographical position of Norway and the fact that the country is plunged in total darkness every other winter, this is an important component to Norwegians.
Vitamin D is vital for health bones, lack of it may lead to such diseases as osteoporosis, autoimmune disorders, certain cancers and high blood pressure just to mention but a few.
Vitamin A
According to Livestrong.com one tablespoon of Norwegian cod oil up to 91% of the daily average value of vitamin A. This vitamin is crucial in supplementing the health and the proper functioning of the reproductive system, the eyes and the skeletal system. Inadequacy of vitamin A, may lead to night blindness, a condition characterized with fail of eyes to acclimate to what would be termed as dim light.

Omega-3 fatty acids
This falls under the category of what are termed as essential nutrients and thus cannot be synthesized by the body, meaning they need to be consumed through diet. Omega-3 is crucial in dealing with heart related diseases and has been recommended by the American Heart Association for this purpose. It help control and correct irregular heartbeats, and reduce lipids level in blood and thus averting the risk of hypertension.
Cod Liver Oil is a great supplement for anyone's diet!