In the last few years, many weight loss products have been introduced in the market. Most of the people look for natural ways to lose weight quickly. Hoodia weight loss drink has been quite popular among such people. This weight loss drink has been formulated using different parts of the plant. Since it has potent appetite suppressing properties, it assists people in controlling their hunger to help lose weight in an effective manner.
According to a famous legend, Hoodia plant was first used by the San Bushmen in Kalahari desert to suppress appetite and ward off hunger pangs while they were going on hunting trips. In fact, this legend was backed up by an exclusive report presented by a Dutch anthropologist in 1937.
Why Hoodia Works
According to studies and researches, this plant can help you lose a lot of weight by curbing hunger. The most important ingredient in this weight loss supplement is the steroidal glycoside that this desert plant contains. This ingredient is also known as p57, which is exclusively found in the Hoodia Gordonii plant. This is one of the thirteen varieties of this herbal solution to suppressing appetite and losing weight.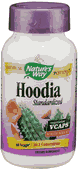 In the past, many studies and researches have been conducted to analyze p57 and its weight loss properties. Most of the studies have shown positive results. One experiment included 18 people who were given Hoodia weight loss drink. These people lost significantly more weight than those in the placebo group.
It is quite clear that Hoodia weight loss drink can help you reduce your daily caloric intake. In fact, some experts believe that this weight loss drink cuts down your caloric intake by almost 1000 calories. While choosing a seller, you need to be very selective. There are many counterfeit and fake products available in the market. You need to choose a reputable seller to get your supply of high-quality Hoodia weight loss supplements at an affordable price.
Reference: http://theweightlosschart.com/why-the-hoodia-weight-loss-drink-actually-works.html