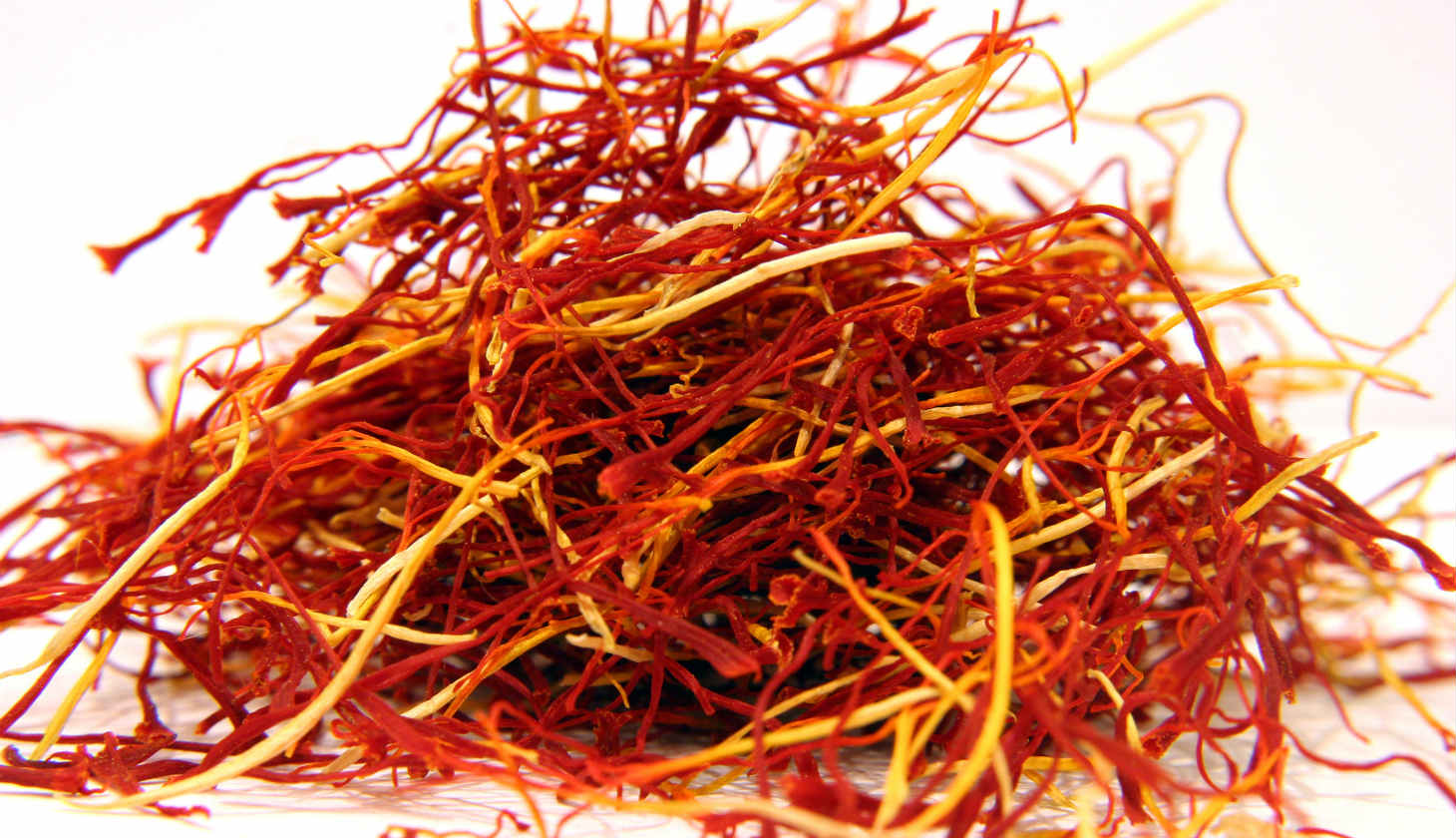 Hailing from the traditional medicine of Persian culture, saffron has also long been used as a popular culinary herb. Its vibrant red color and bold flavor are its defining characteristics- as is its reign as world's most expensive spice. Throughout history, this spice has been known to relax the muscles in the digestive tract, reducing spasms and aiding in digestion. It's also known to increase and enhance one's appetite.
Depression
Building upon these notions, some researchers designed and conducted a study to test the effects of saffron on anxiousness and depression. Specifically, they wanted to observe and measure whether the spice could reduce symptoms in teenagers. While it had been shown to be effective in reducing such symptoms in adults, never before had a youth population been studied. The first of its kind, this youth-focused study found that consuming an extract of the spice improved depressive feelings, social phobia, and separation anxiety in young people between the ages of 12 and 16. Teens were chosen as subjects due to World Health Organization data showing that 15 to 20 percent of the youth population experience a depressive or anxiety disorder before reaching the age of 18- an astoundingly high percentage thus warranting attention.
The group of 68 individuals was divided into treatment and placebo groups. While the placebo group took dud tablets twice a day for eight weeks, the treatment group consumed 14 milligrams of saffron extract twice daily for the same period. In order to specifically measure the specified parameters of the study, participants completed the Revised Child Anxiety and Depression Scale (RCADS). This questionnaire consists of 47 items, with subscales for reporting on social phobia, separation-induced and general anxiousness, obsessions, compulsions, and panic. The parents of the subjects also completed this questionnaire.
The Study
After eight weeks, the treatment group who had been supplemented with extract self-reported improvements in overall symptoms compared with the placebo group. The reports by parents of the teenagers were a bit inconsistent, but researchers could definitively conclude that improvement in mental state was improved, at least from the perspective of the person taking the supplement. It is important to note that the participants who engaged in this study suffered from mild to moderate symptoms and did not experience a debilitating mental disorder in the first place, meaning the findings should not erroneously be treated as a cure-all for a major psychological disorder.
The results
The results of this study are encouraging for those who suffer from feelings of anxious and/or depressive feelings. This is especially true for those who do not want to take heavy pharmacological medications in an attempt to improve their mental well-being. Using a spice extract is an all-natural, holistic solution, and it can be purchased without a prescription and without the threat of harmful addiction. However, the 'self-reporting' nature of this study does cause the results to be limited in scope and generalization. Even so, though, the results are promising, and for those who are suffering from mild depressive or anxious episodes, incorporating these supplements into your diet could provide the little added boost that you need.