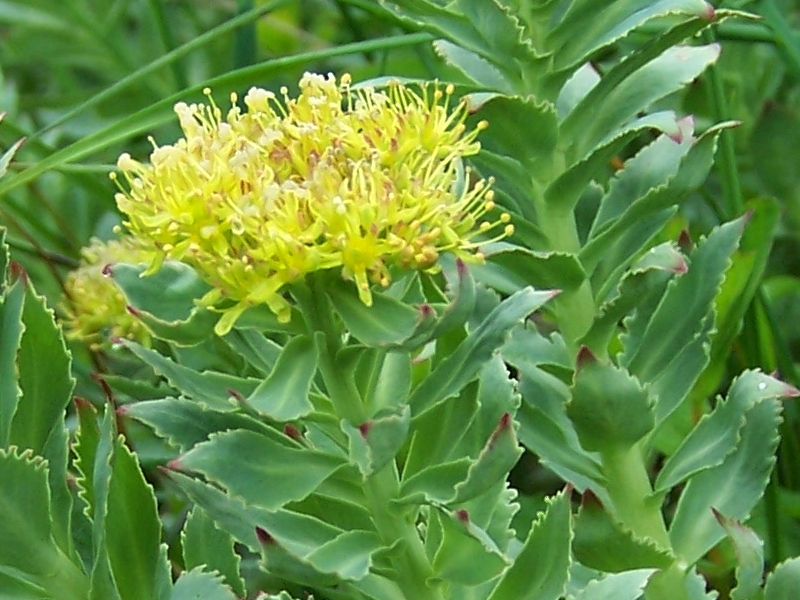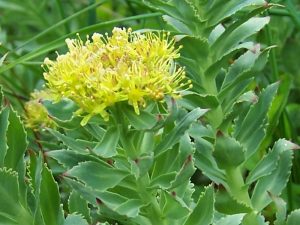 If you're looking for an all-natural way to boost your mood, memory, and stress resistance, look no further than Rhodiola Rosea. This herb has been used for centuries in traditional medicine to treat a variety of issues. It has a direct action on noradrenaline, dopamine, serotonin, and cholinergic receptors. It may also boost the expression of neuropeptide-y, which can act an intermediary between stress, our ability to adapt, and depression. In other words, Rhodiola Rosea can help keep you feeling your best under pressure!
What is Rhodiola Rosea
Rhodiola rosea, also known as golden root or arctic root, is a member of the Crassulaceae family. It is a perennial flowering plant that grows in cold, mountainous regions of Europe and Asia. The herb has been used medicinally for centuries to treat a variety of conditions, including fatigue, anxiety, and depression. Rhodiola rosea is thought to work by increasing levels of serotonin, norepinephrine, and dopamine in the brain. This action helps to improve mood and alleviate stress. Additionally, Rhodiola rosea is a potent antioxidant that helps to protect cells from damage caused by free radicals. Today, the herb is available in supplement form and is often taken as a way to improve mental health and reduce stress levels.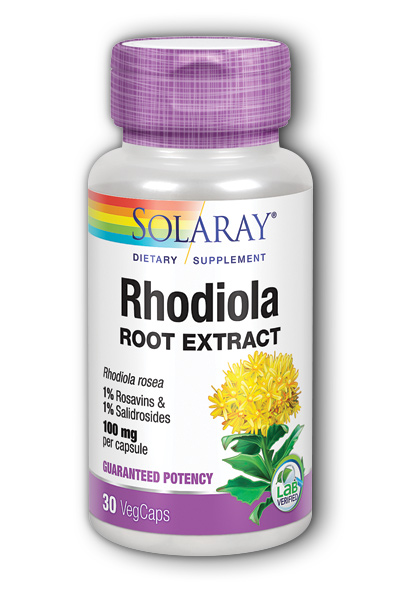 How does it work
Modern science is just beginning to catch up and understand how this unique plant works. Studies suggest that Rhodiola rosea may help to improve mental focus, energy levels, and physical endurance. The active ingredients in Rhodiola are thought to be rosavin, salidroside, and tyrosol. These compounds work together to support the body's stress response system. For example, they help to reduce the production of stress hormones like cortisol. They also help to protect brain cells from damage caused by stress. Additionally, Rhodiola has been shown to increase the activity of certain enzymes that are involved in producing energy. As a result, this herb may help to improve mental function and reduce fatigue.
Benefits of this herb
Traditionally, rhodiola has been used to treat a variety of conditions, including fatigue, depression, anxiety, and poor circulation, boost energy levels, improve physical endurance, and protect against stress. Rhodiola is thought to work by increasing levels of serotonin and dopamine in the brain. Additionally, rhodiola may help to reduce inflammation and improve energy metabolism. Some studies have shown that rhodiola can improve physical performance and mental function, as well as reduce the symptoms of fatigue. Rhodiola is also effective in treating various other conditions such as ADHD, Alzheimer's disease, and insomnia. Rhodiola is generally safe and well tolerated.
Serotonin, Dopamine and its Role in the Brain.
Serotonin and dopamine are neurotransmitters that play important roles in the brain. Serotonin is involved in mood regulation, appetite control, and sleep. Dopamine is involved in pleasure, motivation, and learning. Both serotonin and dopamine are produced in the brain and are regulated by the body's nervous system. Serotonin is manufactured by the body from the amino acid tryptophan. Dopamine is produced from the amino acid tyrosine. Neurotransmitters are released from nerve cells into the space between neurons (synapses) and bind to receptors on nearby neurons. This binding process triggers a chemical reaction that alters the activity of the target neuron. When neurons are unable to produce sufficient levels of serotonin or dopamine, it can lead to mental health conditions such as depression, anxiety, and schizophrenia. Rhodiola rosea is thought to work by increasing levels of serotonin and dopamine in the brain.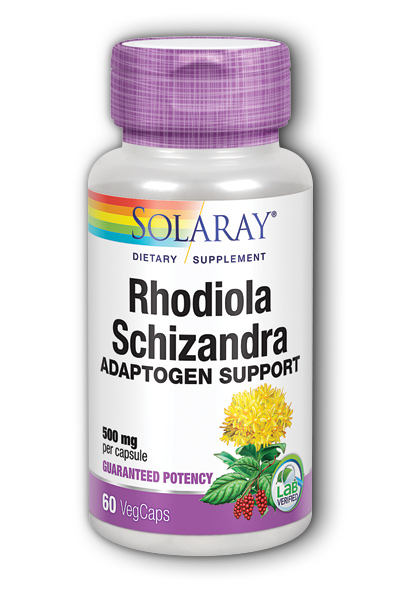 Is it possible to improve physical performance with rhodiola?
There is some evidence to suggest that rhodiola may improve physical performance. Rhodiola is an herb that has traditionally been used to help alleviate fatigue and improve stamina. A few small studies have found that rhodiola can help to increase muscle strength and endurance, as well as improve recovery time after exercise. Rhodiola may also help to reduce the perceived effort of exercise, making it easier to stick to a training program. However, more research is needed to confirm these effects. Overall, rhodiola appears to be safe and well-tolerated, making it worth considering for those looking for a natural way to boost their physical performance.
What are Cholinergic receptors?
Cholinergic receptors are a type of neurotransmitter receptor that is activated by the neurotransmitter acetylcholine. There are two main types of cholinergic receptors, muscarinic and nicotinic, which are named for the chemicals that activate them. Both types of receptors are found in the nervous system and play important roles in a variety of functions, including learning, memory, and muscle contraction. Nicotinic receptors are also found in the autonomic nervous system, where they help to regulate heart rate and blood pressure. In addition to their roles in the nervous system, cholinergic receptors have also been implicated in a number of diseases, including Alzheimer's disease, Parkinson's disease, and schizophrenia.
In conclusion, Rhodiola rosea is an adaptogenic herb that has been used for centuries in traditional medicine to treat a variety of ailments. This herb has unique properties, making it an herb to experiment with.  Recent research suggests that rhodiola may have beneficial effects on mood, memory, and stress resistance. The active compounds in rhodiola appear to interact with key neurotransmitters and receptors in the brain, suggesting that this herb could be a valuable tool for managing stress and boosting mental health.  If you need a mood boost, give rhodiola a try!