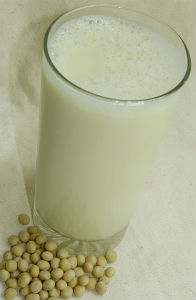 What is Vitamin B12
Also known as cobalamin, vitamin B-12 is one of the eight water soluble B complex vitamins that your body requires to stay healthy. Their ability to dissolve in water makes it difficult for human bodies to store them, bringing about the need to include these vitamins in your daily diet. Eating meals that include foods such as soymilk, eggs, poultry, dairy products, lean meat and organ meat such as liver and kidney helps replenish your body's vitamin B-12 reserves besides boosting your health in various ways.
Health Benefits
According to Harvard Health Publications, your body requires about 2.5 micrograms of vitamin B12 to avoid health complications such as memory loss, delusions and depression. The University of Maryland Medical Center on the other hand notes that, combining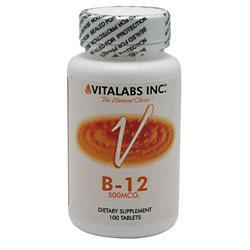 1000 milligrams of vitamin B12 with 2,500 milligrams of folic acid together with 500 grams of vitamin B-6 can help you prevent eye complications such as age-related macular degeneration or AMD, for short.
You can as well avoid ailments that may lower your productivity in life such as numbness that leads to walking problems. Other diseases that you can avoid by making foods that are rich in vitamin B-12 part of your routine diet include jaundice, inflammation of the tongue and anemia. The vitamin is as well believed to be a significant dietary precautionary measure against cancer of the breast since studies by the University of Maryland Medical Center indicates that vitamin B-12 deficiency in women who are in their postmenopausal stage, increase their chance of developing breast cancer.
Grabbing a bottle of vitamin B-12 supplements can be an effective way of boosting your energy levels, widening your concentration span and bolstering your immunity besides helping you slow down the aging process. This means that making this vitamin part of your daily diet and using supplements that contain it in its original form can give you a well rounded and healthy dietary care for a stronger and healthier body.
References:
University of Maryland Medical Center: Vitamin B12 (cobalamin)
http://umm.edu.prx2.unblocksit.es/health/medical/altmed/supplement/vitamin-b12-cobalamin
New York Times: Vitamin B12
http://www.nytimes.com.prx2.unblocksit.es/health/guides/nutrition/vitamin-b12/overview.html
Harvard Health Publications: Vitamin B12 Deficiency can be Sneaky harmful
http://www.health.harvard.edu.prx2.unblocksit.es/blog/vitamin-b12-deficiency-can-be-sneaky-harmful-201301105780
Read More